Winning a national title may be the dream of many motorcycle racers, but being inducted into Motorcycling New Zealand's Hall of Fame is surely the ultimate accolade.
In a bid to throw a brighter spotlight on the Hall of Fame, Motorcycling New Zealand (MNZ) is launching a new Hall of Fame section on its web site, a space that will feature information about and photographs of the existing Hall of Fame members – Len Perry, Hugh Anderson, Ronnie Moore, Shayne King, Ivan Mauger (pictured above), Graeme Crosby (pictured inset, below), Ginger Molloy and Rod Coleman – and also highlight those whom are added in the future.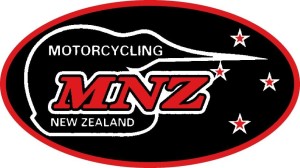 The announcement of inductees into the MNZ Hall of Fame had previously been included in the big motorcycling awards dinner, last held in May 2014, in association with the New Zealand Motorcycle Trader magazine.
"The MNZ Hall of Fame acknowledges outstanding performances by members of our organisation, so that their achievements in the sport are recognised and not forgotten and so that they can perhaps also inspire future generations," said MNZ general manager of operations Vicky Hicks.
"We have now taken the Hall of Fame and have expanded on it. We have created categories for the MNZ Hall of Fame. There categories highlight outstanding ambassadors of New Zealand motorcycle sport or industry; road racing, off-road racing, design and engineering, leadership and motorcycle rights advocacy and contributors in speciality competitions."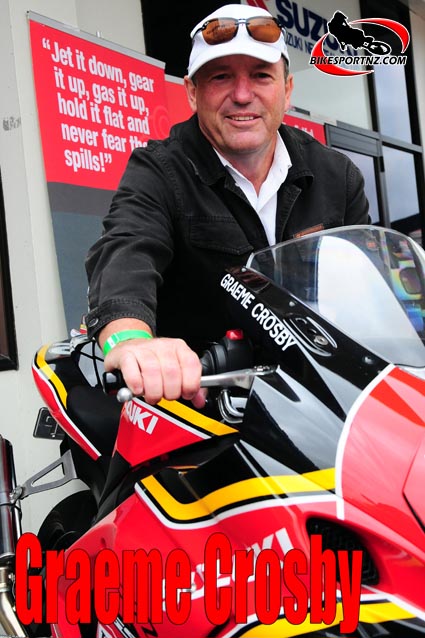 The MNZ Hall of Fame can have inductees twice a year, if the MNZ board sees fit, one being at the AGM, held in May each year, and the other being during the first week of December.
MNZ this year marks its 100 years of existence and will celebrate this at Te Papa, in Wellington, over the weekend of May 20-22.
There is no shortage of worthy nominees to the Hall of Fame as every year that goes by produces golden moments in the sport and, with support always from MNZ, Kiwi riders continue to branch out and compete with great success overseas.
Last year, for example, Orewa road-racer Avalon Biddle won the FIM European Women's Cup section of the European Junior Cup competition last year, beating the elite female racers from throughout Europe and gaining recognition in New Zealand too when she was named on the short-list for the prestigious Halberg Awards, while Hamilton motocross rider Josiah Natzke finished runner-up in the European 125cc motocross championships.
A lot of work goes on behind the scenes in motorcycling too, with those individuals much less likely to receive any public recognition.
"We are calling for nominations to the MNZ Hall of Fame as we know there are many deserving sportspeople not yet among our current list of Hall of Fame honourees," said Hicks.
"To rebuild the MNZ Hall of Fame and to have created a dedicated section for it on our website is very important to MNZ and probably more so in the year that we celebrate 100 years of our sport," she said.
The opportunity to be honoured in the Hall of Fame is extended to those well beyond just the sport's top competitors or international stars, with team managers, bike tuners, mechanics, event organisers and promoters, designers, manufacturers, distributors, dealers, journalists, photographers, artists and officials also in line for acknowledgment and appreciation.
There are many and varied components and numerous individuals who have worked over the years to make this sporting code great and MNZ believes recognition and celebration of those contributions deserves to be spotlighted.
Visit www.mnz.co.nz on the internet for further information.
© Words and photos by Andy McGechan, www.BikesportNZ.com
Find BikesportNZ.com on FACEBOOK here