HER DREAM; THEIR NIGHTMARE
It will be a dream come true for New Zealand's Courtney Duncan this weekend.
And her dream could be someone else's nightmare
The 20-year-old Yamaha star from Palmerston, in Otago, embarks on what she hopes will turn out to a winning campaign in Europe when she tackles the opening round of the women's world motocross championships in Qatar on Sunday.
Depending on how she performs at Qatar, the first of six rounds in the women's series, she may be invited to continue on and complete the championships, although, at this stage, her Qatar adventure is a one-off.
She needs to impress at Qatar to ensure continued backing, perhaps even at full factory level.
It's the realisation of a lifelong dream of Duncan's to race the world championships after she has dominated the women's branch of the sport, and beaten most of the young men too, in New Zealand, Australia and the United States.
She has the backing of New Zealand's two-time former world No.2 Josh Coppins, of Motueka, the head of the Altherm JCR Yamaha Racing Team, and she has been training regularly with him in her build-up for her world campaign.
For most of last year she was in recovery mode, regaining her strength after tearing her ACL ligament in her left knee – in a freak basketball accident, totally unrelated to motocross.
She's at full fitness again now and her rivals are perhaps in for a shock.
Duncan created history when she became the first female, perhaps anywhere in the world, to win a major senior men's MX2 class competition when she dominated the class at the big annual New Zealand Motocross Grand Prix at Woodville in late January.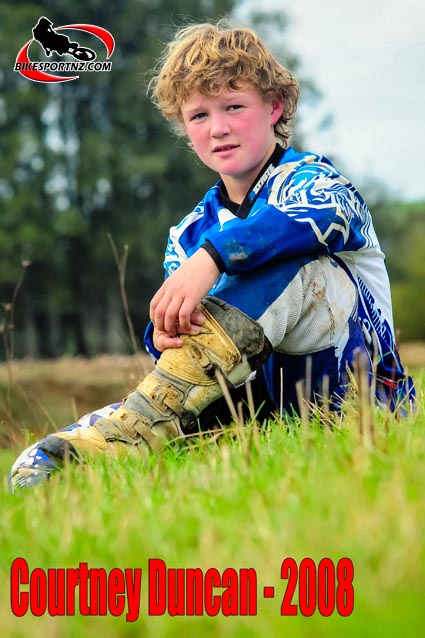 Duncan is also no stranger to top international competition, having finished sixth overall in the 85cc class at the Junior Motocross World Championships in Taupo in 2009.
If she impresses at Qatar, she's hoping it will lead to a full campaign with the six-round women's series continuing in The Netherlands (March 28), Germany (May 8), France (June 5) and Switzerland (August 7) and wrapping up at Assen, in The Netherland again, on August 28.
"I'm definitely excited. I can't wait to race. The start to racing couldn't come soon enough," she said.
"I'm expecting the temperatures to be in the mid-30s. It'll be pretty hot, even though this first round is at night. It's been pretty hot in New Zealand lately too," she laughed.
"I fly back home again straight after the last race (in Qatar). I just need to get a good result and hope it leads on to bigger things, like racing the whole season.
"I'm not worried about the other riders I'll be facing. All I'm focused on is myself and my own riding."
Duncan has been using her laptop computer to do a little research for the race.
"I've watched some racing in Qatar on YouTube a few times. It looks really amazing, so I'm certainly looking forward to getting out on it. Also the lights are something different too. I can't wait.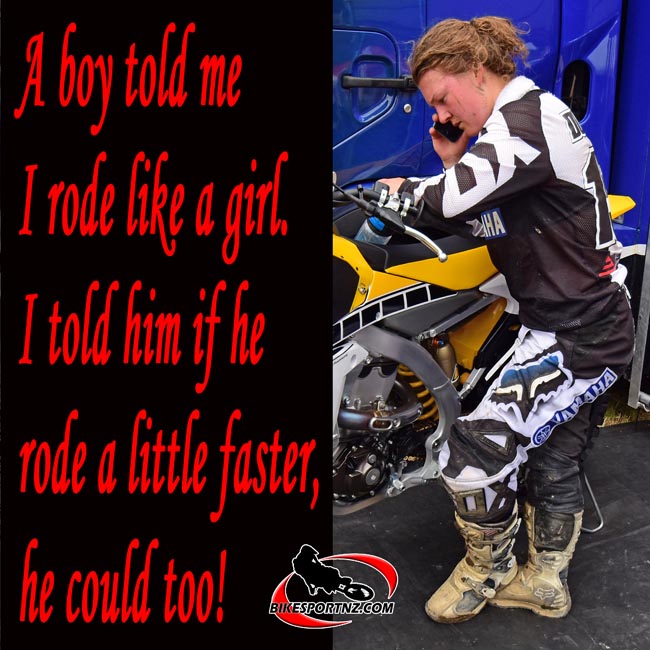 "I know I'm in a good position. I've put in the hard work and I have the best equipment that there is.
"I'll just give it 100 percent and whatever happens is what happens."
The Qatar event shares the programme with the start of the parallel but separate men's competition and there she will be joined in waving one version or another of the New Zealand flag by Bay of Plenty's Ben Townley.
Former Taupo man Townley will race for the factory Suzuki team in the MX1 class.
Townley is also no stranger to racing at this ultimate level, with Townley having previously won the MX2 world championship outright in 2004.
Adding to the thrills for Kiwi race fans this year is the fact that Hamilton's Josiah Natzke will also be racing against some of the best young riders in the world as he tackles the European 250cc Championships (EMX250) this year, riding for KTM.
Duncan and the Altherm JCR Yamaha Racing team is supported by Altherm Window Systems, Yamaha, JCR, CRC, Ados, GYTR, Yamalube, Fox Racing, Hollands Collision Centre, Star Moving, Ward Demolition, Fulton Hogan, Pirelli, FMF, DID, NGK, Matrix, Renthal, Motomuck, Workshop Graphics, Motoseat, Hammerhead, SKF, Vertex Pistons, Rtech Plastics, Etnies, Biketranz and Fulton Hogan.
© Words and photos by Andy McGechan, www.BikesportNZ.com
Find BikesportNZ.com on FACEBOOK here