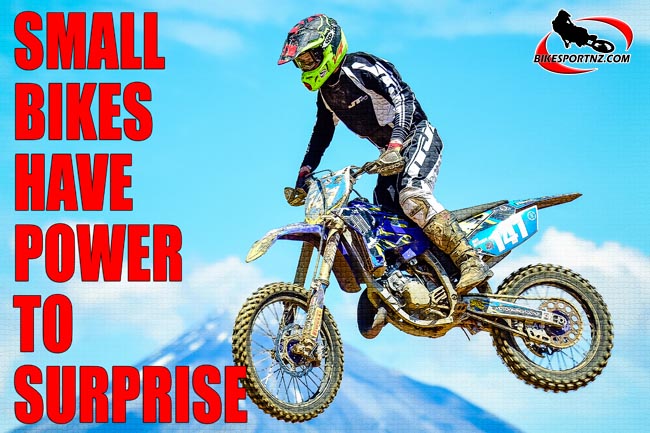 The MX2 and 125cc categories have the potential to steal the thunder at this weekend's 55th annual Honda New Zealand Motocross Grand Prix at Woodville.
The engines on these motorcycles may be only 125cc and 250cc, but don't make the mistake of comparing them to your 1.8 litre family car – these motors pack enough punch to rip your arms straight out of their sockets.
And while many fans will focus on the action unfolding in the MX1 (450cc) class, where Mount Maunganui's national MX1 champion Cody Cooper and visiting international stars Dean Ferris, Todd Waters and Jake Nicholls are predicted to hog the spotlight, it is in the smaller bike categories, the 250cc and 125cc classes, where the biggest boil-overs are likely to occur.
The senior MX2 class at Woodville will again be extremely hot this time around, with the likes of Mangakino's Kayne Lamont, Hamilton's Josiah Natzke, Takaka's Hamish Harwood, Te Puke's Logan Blackburn, Taupo's Cohen Chase, Reporoa's Hadleigh Knight, Otago's Courtney Duncan and Tauranga's Aaron Wiltshier among the riders most likely to feature at the front.
The 125cc class is similarly blessed with extremely fast and insanely skilled young riders, with Ngatea's Ben Broad, Karaka's Kurtis Lilly, Taupo's Wyatt Chase, Howick's Liam Draper and Kotemaori's Reece Lister among those most fancied to win.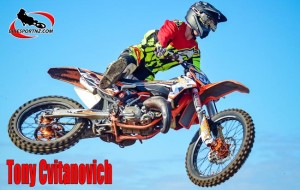 Draper and Lister are also frontrunners at national level in the parallel but quite different dirt bike codes of enduro and cross-country racing, so could be expected to cope well if the track cuts up or the weather changes for the worse.
The same could probably be said of Palmerston North's James Galpin, a rider perhaps more at home of a cross-country circuit than a motocross track, but he is an extremely versatile and gifted racer. Galpin is competing in the MX2 class this weekend.
It will be a particularly big weekend for local riders such as Sanson's Max Hefferen and Feilding's Tony Cvitanovich
Hefferen is hoping to be among the leading riders in the junior 15-16 years' 125cc class on Saturday and then on debut in the senior 125cc class on Sunday, while Cvitanovich will also race both days, in the 14-16 years' 250cc class on Saturday and the senior 125cc class on Sunday.
Woodville now stands alone as the biggest and best motocross in New Zealand, attracting riders the length and breadth of the country as well as overseas, and it is perhaps second only in significance to the national championships.
In addition to racing for the senior elite, the Woodville motocross also includes races for minis (riders from as young as age 4), juniors, cross-country and enduro riders, veterans and clubman riders, as well as staging the splashy and spectacular 'river race' for the enduro and cross-country die-hards.
It will probably be standing room only for spectators on the hillsides of this Woodville farm property.
© Words and photos by Andy McGechan, www.BikesportNZ.com
Find BikesportNZ.com on FACEBOOK here