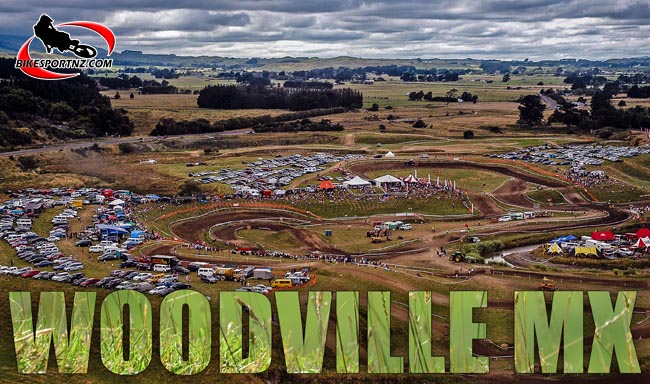 Fifty five years can be a lifetime in the sporting world.
This is particularly so in a young persons' sport such as motocross, where the average rider's career-span is often less than a half, or even a quarter, of that.
But this year that's exactly what New Zealand's greatest show on turf, the Honda New Zealand Motocross Grand Prix at Woodville, will be celebrating when the gates drop for racing at the end of this week (January 30-31).
This enduring event is proud of its 'wrinkles' too, well-worn creases and scars in the dirt giving it added character and, as a once-a-year venue only, no particular rider has any special claim or unfair advantage over his or her rivals. It is a working farm for the other 363 days of the year.
Founder of the event is Manawatu Orion Motorcycle Club life member Tim Gibbes, who was a GP motocross racer in Europe in the 1960s.
It was from a fairy-tale beginning in the 1960s that the event has flourished and matured and, remarkably, it can list current, former and future world champions among its glittering list of alumni.
The Woodville honour roll over the years reads like a who's who of leading New Zealand motocross talent and also features some of the best riders of the day from Switzerland, Belgium, Germany, Austria, Sweden, England, Scotland, Wales, the United States and Australia.
The man favoured to win it this time around is a Kiwi international, Bay of Plenty's Cody Cooper, the reigning national MX1 champion who has been on something of a win streak at home this summer.
But he will be up against it with fellow Kiwi internationals Scott Columb, of Queenstown, Taupo's Brad Groombridge, Mount Maunganui's Rhys Carter, Takaka's Hamish Harwood and a host of overseas riders who will be expected to keep him honest.
British world championship rider Jake Nicholls and Australian pair Todd Waters and Dean Ferris will also be contenders.
Woodville now stands alone as the biggest and best motocross in New Zealand, attracting riders the length and breadth of the country as well as overseas, and it is perhaps second only in significance to the national championships.
In addition to racing for the senior elite, the Woodville motocross also includes races for minis (riders from as young as age 4), juniors, cross-country and enduro riders, veterans and clubman riders, as well as staging the splashy and spectacular 'river race' for the enduro and cross-country die-hards.
It is going to be a very busy weekend.
© Words and photos by Andy McGechan, www.BikesportNZ.com
Find BikesportNZ.com on FACEBOOK here