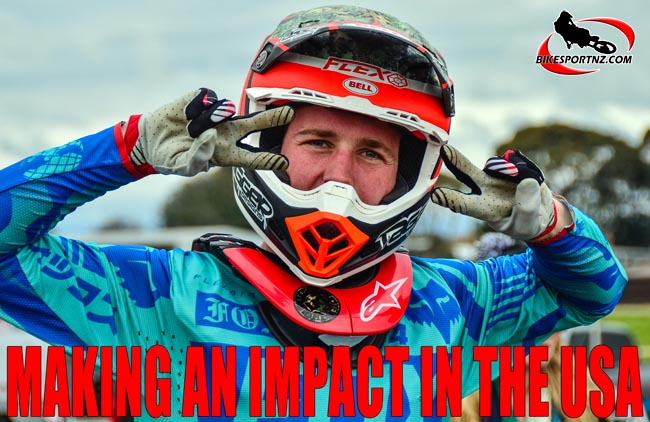 Foxton's James Anderson is possibly causing a few ripples at the Thor Mini Winter Olympics Motocross – commonly referred to as the Mini O's – at Gatorback Cycle Park in Florida, in the United States.
He has just finished competing in the supercross phase of the competition, where he earned a overall in the 250cc B Limited grade and fifth in 450 on his KTM 350.
He looks ahead now to competing on the outdoors track, which will consist of four days of racing and five different classes each day, so that's five races a day.
Also racing the Mini O's is Christchurch's Dylan Walsh (KTM), who managed 12th overall in the 250cc B Limited section.
© Words by Andy McGechan, www.BikesportNZ.com
© Photo by Bridget McGechan, www.BikesportNZ.com
Find BikesportNZ.com on FACEBOOK here