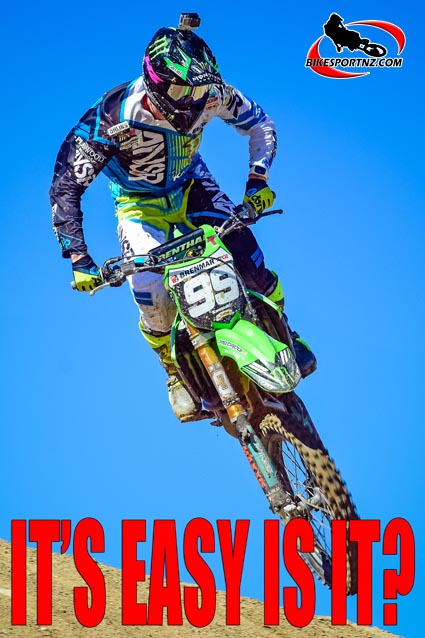 Join two of the best motocross riders in the world battling it out at the incredible Hawkstone Park circuit in Britain.
Watch as Max Anstie (pictured here) chases double world champion Jeffery Herlings in just over six minutes of flat-out motocross mayhem.
How do these guys keep up that work rate and that speed for a full moto?
This is for the people who say Motocross is Easy!
© Photo by Andy McGechan, www.BikesportNZ.com
Find BikesportNZ.com on FACEBOOK here