Some very strong teams will be lining up for the sixth annual Battle of the Clubs Motocross at Taupo this coming weekend.
The racing will be intense as riders line up under club banners for this fundraiser event, to support New Zealand's bid for glory at the Motocross of Nations in France in September.
The host Taupo club, two-time winners at this Battle of the Clubs event on Saturday, look rock-solid with former world MX2 and AMA supercross champion Ben Townley leading the way, while the Nelson MCC also looks awesome with current national MX2 champion Jay Wilson a late addition, the Australian visitor riding alongside two-time former world MX No.2 Josh Coppins.
Several other former Team New Zealand Motocross of Nations team riders Kayne Lamont, Brad Groombridge, Kieran Scheele, Daryl Hurley, John Phillips, Hamish Harwood, Cody Cooper and Darryll King also add spark to their respective teams.
The teams are listed below, in no particular order:
Taupo Motorcycle Club:
Taupo Black:
Junior 85cc – James Scott
Junior 125cc – Maximus Purvis
Junior 250cc – Jake Tomblin
MX1 – Ben Townley
MX2 – Warren Bartlett
Vets – Glenn Clarke
Taupo Blue:
Junior 85cc – Corey Elliott
Junior 125cc – Bronson Leiataua
Junior 250cc – Lachie Mills
MX1 – Brad Groombridge
MX2 – Hadleigh Knight
Vets – Daniel Scrimgeour
Taranaki Motorcycle Club:
Junior 85cc – Zak Hetherington
Junior 125cc – Kieran Baker
Junior 250cc – Liam Read
MX1 – Daryl Hurley
MX2 – Blair Holdt
Vets – Mitch Rowe
Rotorua Motorcycle Club:
Junior 85cc – Joshua Bourke-Palmer
Junior 125cc – Regan Hermansen
Junior 250cc – TBA
MX1 – John Phillips
MX2 – Scotty Canham
Vets – Cam Negus
Kapi-Mana Motorcycle Club:
Junior 85cc – Toby Winiata
Junior 125cc – Adam Moss
Junior 250cc – Cole Blake
MX1 – Sloan Frost
MX2 – Liam Harnett
Vets – Shane Hannah
Cambridge Motorcycle Club:
Junior 85cc – Seton Head
Junior 125cc – Reef Wheki
Junior 250cc – Trent Collins
MX1 – Damien King
MX2 – Jacob Steel
Vets – Mike Cotter
Nelson Motorcycle Club:
Junior 85cc – Hayze Shuttleworth
Junior 125cc – Ethan Waters
Junior 250cc – Reece Walker
MX1 – Josh Coppins
MX2 – Jay Wilson
Vets – Bryan Heaphy
Hawke's Bay Motorcycle Club:
Junior 85cc – Jacob Beal
Junior 125cc – Jye Deacon
Junior 250cc – Hadleigh Griffiths
MX1 – Jonny Edwards
MX2 – Kieran Scheele
Vets – Ben Harding
South Waikato Motorcycle Club:
Junior 85cc – Oliver Ayre
Junior 125cc – Wyatt Chase
Junior 250cc – Ben Broad
MX1 – Kayne Lamont
MX2 – Cohen Chase
Vets – Nigel Gainfort
Tauranga Motorcycle Club:
Junior 85cc – Brodie Connolly
Junior 125cc -Josh Tredinnick
Junior 250cc – Tyler Steiner
MX1 – Cody Cooper
MX2 – Aaron Wiltshier
Vets – Darryll King
Bushriders Motorcycle Club:
Junior 85cc – Ryan Nelson
Junior 125cc – Brock Asken
Junior 250cc – Chris Dickson
MX1 – Charles Alabaster
MX2 – Charlie Richardson
Vets – TBA
Bay of Plenty Motorcycle Club:
Junior 85cc – Sonny Brady
Junior 125cc – Daniel Looney
Junior 250cc – Jovhann Phillips
MX1 – Mitch Rees
MX2 – Evan Hawkless
Vets – Keith Paterson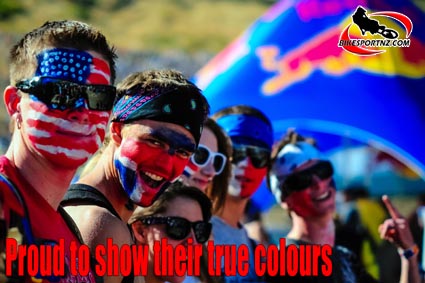 Manawatu-Orion Motorcycle Club:
MOMCC 1:
Junior 85cc – Zac Jillings
Junior 125cc – Tony Cvitanovich
Junior 250cc – Camden Butler
MX1 – Hamish Clausen
MX2 – Sam Guise
Vets – Mark Manson
MOMCC 2:
Junior 85cc – Jack Stevens
Junior 125cc – Max Hefferen
Junior 250cc – Jacob Saville
MX1 – Ayden Palmer
MX2 – Brady Murland
Vets – Peter Woodward
Pukekohe Motorcycle Club:
Pukehohe MCC 1:
Junior 85cc – Ryan Webley
Junior 125cc – Jayden Turnwald
Junior 250cc – Claude Griffith
MX1 – Campbell Bailey
MX2 – Sean O'Connor
Vets – Craig Brown
Pukehohe MCC 2:
Junior 85cc – TBA
Junior 125cc – Luc Leban
Junior 250cc – Stanley Burge
MX1 – Hamish Harwood
MX2 – Daniel McNeil
Vets – Nick Prescott
Whangarei Motorcycle Club:
Junior 85cc – Leroy Porteous
Junior 125cc – Hayden Clements
Junior 250cc – Troy Taylor
MX1 – Ethan Martens
MX2 – Michael Purdon
Vets – Bruce Bain
Patetonga Motorcycle Club:
Junior 85cc – Carter Hanes
Junior 125cc – Cody Lush
Junior 250cc – Brad Wright
MX1 – Aaron Manning
MX2 – Allan Taylor
Vets – Neil Thompson
Christchurch Off-Road Motorcycle Club:
Junior 85cc – Corban Paget
Junior 125cc – Sam Lamborn
Junior 250cc – James Doherty
MX1 – Dylan Miles
MX2 – Ben Knudsen
Vets – Dean Baird
Rodney Motorcycle Club:
Junior 85cc – Jack Rodgers
Junior 125cc – Sam Anderson
Junior 250cc – Dan Meshkov
MX1 – Ethan Andrell
MX2 – Joseph Andrell
Vets – Ron Smit
Gold Coast Motorcycle Club:
Junior 85cc – Hunter Miller
Junior 125cc – Bailey Banks
Junior 250cc – Hayden Smith
MX1 – Jesse Donnelly
MX2 – Josh Bartosh
Vets – Danny Willemsen
© Words and photos by Andy McGechan, www.BikesportNZ.com
Find BikesportNZ.com on FACEBOOK here