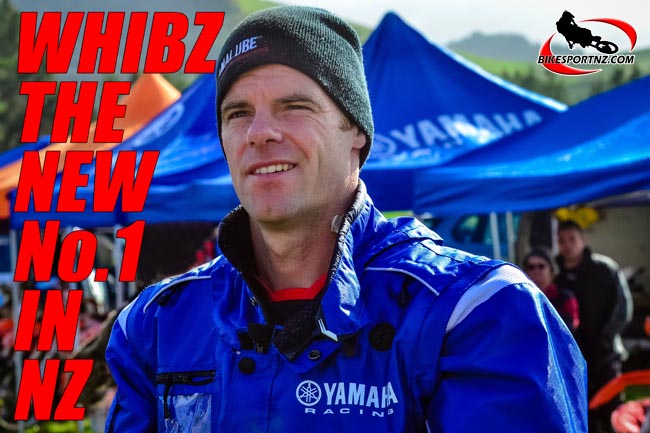 Pahiatua's Paul Whibley made it look easier than it was as he raced to title victory at the New Zealand Cross-country Championships at the weekend.
The 36-year-old former Manawatu forestry worker, affectionately dubbed "The Axeman" on the motorcycling scene, led from the start of the fourth and final round of the nationals at Waitawhiti Station, about 40 kilometres east of Pahiatua on Sunday, to wrap up the senior crown for 2015.
But that was only the end result of what was really quite a tough day for the professional racer and former international star.
Whibley and four-time former and defending national cross-country champion Adrian Smith, of Mokau, had traded wins throughout the season, Whibley finishing 2-1-1 and Smith 1-2-2 at the previous rounds.
However, with only three of the series' four rounds to be counted, with riders to discard their worst result, it meant Sunday's final round was a winner-takes-all affair for these two heroes.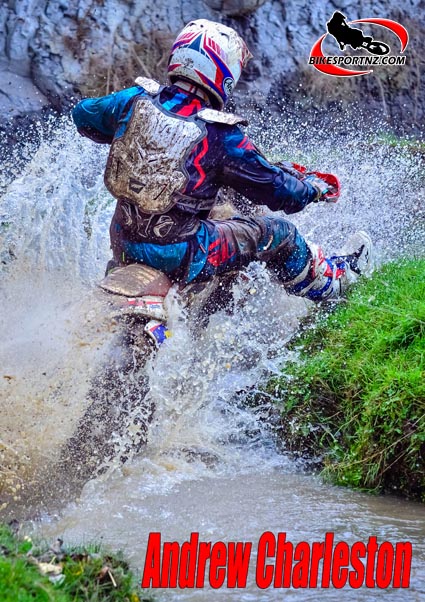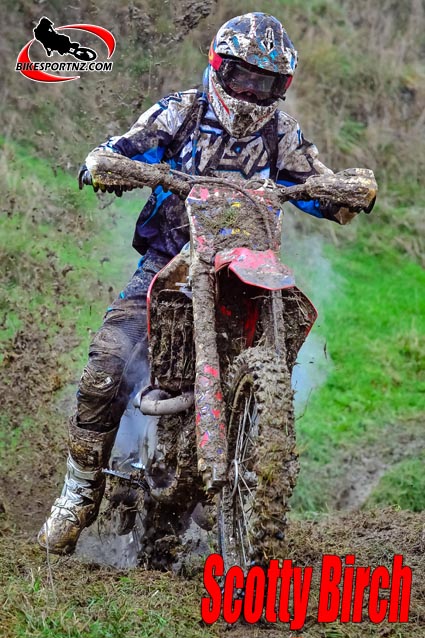 When Smith suffered bike problems and was forced out of the race early on Sunday, it was an anti-climax for fans and the pressure was off for Whibley.
He was able to cruise to the win, although, despite appearances, it actually wasn't an easy ride for him on Sunday.
"I lost where the track went about midway through lap one and lost about 15 places," he explained.
He was quickly on the charge again, however, and has recovered his position at the front before the end of the first 24-kilometre lap.
"I had a crash on the second lap too, and I hit a dirt bank. The crash knocked off one of my hand-guards and I lost my goggles. I quickly picked myself up and worked hard to make a gap over the chasing pack (which was at that stage led by Hamilton's Andrew Charleston and Rotorua's Scott Birch) and so, with a clear track in front of me, the lack of goggles wasn't too much of a problem."
The eventual final finish order for the three-hour senior race was Whibley, followed several minutes behind by Charleston and Birch.
Despite failing to finish the race, Smith had done enough at the earlier rounds anyway to clinch the No.2 spot for the championship.
After more than a decade of racing overseas, Whibley said it was extremely satisfying to return home and win a New Zealand title. He will now be helping to raise the skill levels of the domestic riders, to prepare them to perhaps follow in his wheel-tracks off-shore, as he turns his attention to organising his own cross-country series, set to kick off near Tokoroa on June 14.
The outright winner of the junior section of the cross-country nationals was Kotemaori's Reece Lister and he had that title in the bag even before Sunday's final round, after winning all three of the earlier rounds, although he was disappointed to crash during the pre-race "look lap" on Sunday morning and was unable to compete in the final race of the series.
Waimauku's Jake Wightman won the 90-minute junior race on Sunday, leading Nelson's Jackson Walker and Eketahuna's Chris Dickson past the chequered flag.
The best-performed females in the series were Rotorua's Jane Roberts (senior) and Hastings rider Ellie Tilson (junior).
© Words and photos by Andy McGechan, www.BikesportNZ.com
Find BikesportNZ.com on FACEBOOK here
Full story and more photos in your next issue of KIWI RIDER magazine.
Check back here on www.BikesportNZ.com during this week as we bring you more words and pictures from the weekend.
Results, seniors:
Leading final overall standings:
1. Paul Whibley (Pahiatua) 75 points; 2. Adrian Smith (Mokau) 69; 3. Andrew Charleston (Hamilton) 60; 4. Scott Birch (Rotorua) 56; 5. Ethan Bruce (Maruia) 53.
 Final class standings:
Bruce (two-stroke over-200cc); Palmerston North's James Galpin (two-stroke under-200cc; Whibley (four-stroke over-300cc); Smith (four-stroke under-300cc); Stratford's Karl Roberts (vets, 35-44 years); Napier's Adam Youren (super vets, over-45 years); Dannevirke's Chris Smyth (Super mega vets, over-50 years); Rotorua's Jane Roberts (women, non-championship).
Results, juniors:
Leading final overall standings:
1. Reece Lister (Kotemaori) 75 points; 2. Jake Wightman (Waimauku) 69; 3. Jackson Walker (Nelson) 62; 4. Andrew Barr (Huntly) 50; 5. Josh Pilet (Marton) 48.
Final class standings:
Barr (12-16 years four-stroke); Lister (12-16 years two-stroke over-85cc); Waimauku's Nick Wightman (12-16 years two-stroke under-85cc); Hastings' Ellie Tilson (12-16 years women, non-championship).