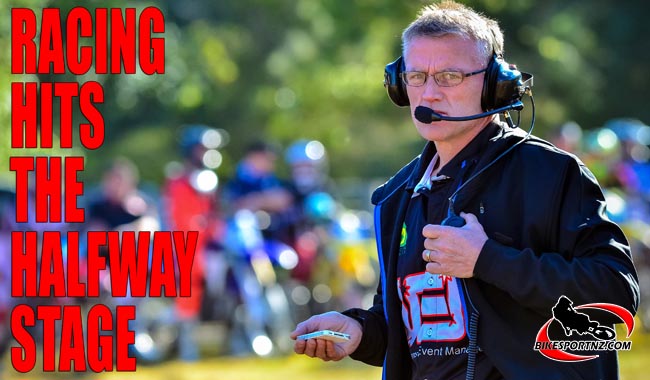 The Coolum Pines Motocross Track is prepped and ready to host round five of the 2015 Australian MX Nationals this weekend, with racing tomorrow set to be nothing short of action-packed.
The soft sandy conditions of Coolum will provide the final stage before the 2015 Australian Motocross Series heads into a five-week break, allowing riders to recharge, recuperate and put in further training before kicking off the final five rounds.
Series promoter Kevin Williams (pictured above) shared that the first four rounds of this year's championship have exceeded all expectations, and is eager to see what Coolum has in store this weekend.
"Coolum has always been a favourite destination of the MX Nationals, and we're very excited to be visiting the venue twice this year," he said.
"Last round we saw some championship leaders have tough rounds, and we also saw new faces on the podium, so this weekend is going to be very important to a lot of championship contenders.
"So far this year, racing has definitely been action packed, and with championships on the line, Coolum locals can definitely expect to see exciting racing this weekend."
Williams also praised the venue's preparation for round five, and says riders will be in for a real treat when they hit the track on Sunday.
"The track at Coolum is without a doubt ready to race on," he said.
"Mick brown, and his team as always have done a great job in preparing the track for a National event, and riders, spectators and teams will once again see Coolum in perfect racing condition this weekend.
"We are currently in discussions with the club about making further exciting changes to the track for the final round in August, so we encourage people to get out to there this weekend, because when we head back later in the year things will certainly be different!"
© Photo by Andy McGechan, www.BikesportNZ.com
Find BikesportNZ.com on FACEBOOK here