We here at BikesportNZ.com take literally thousands of photos at the dozens of events we travel to, but, the shame is, most never see the light of day.
So we have decided to trawl through our archives and dig out some of those shots that either have never been seen before or simply that rate among our favourites and deserve a second viewing … we are calling it our "weekend wind-back".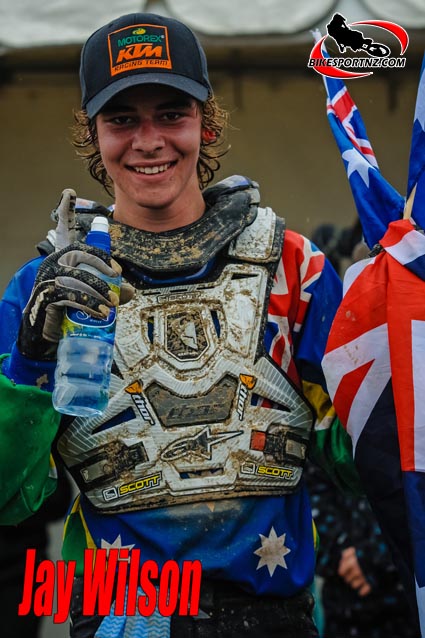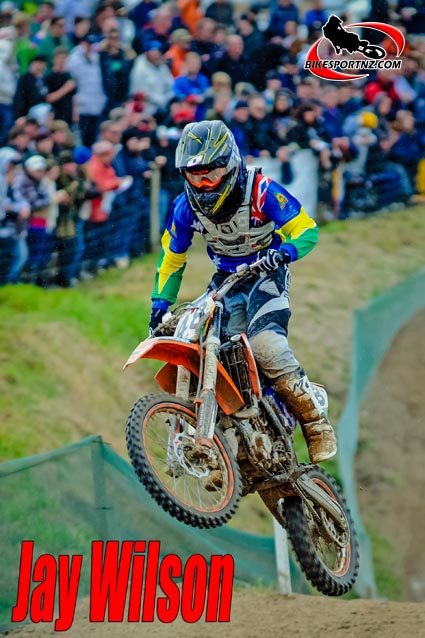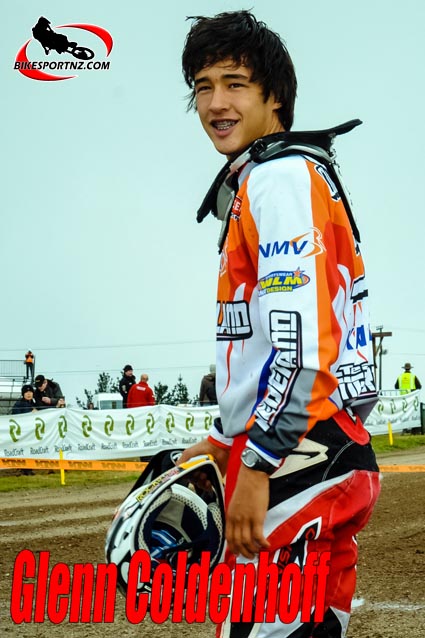 Our aim is not to embarrass anyone, but we are sure you'll all appreciate seeing these old snaps.
Today we have decided to feature a few snap shots from the Junior World Motocross Championships staged at Taupo's Digger McEwen Motocross Park in August 2009.
Among the riders featured here include Dutch rider Glenn Coldenhoff, Swiss rider Jeremy Seewer and French rider Dylan Ferrandis, all of whom are now racing on the Motocross Grand Prix scene. Then there is American Eli Tomac, now one of the top stars of the AMA racing scene, and Australians Luke Clout, Luke Styke and Jay Wilson (the 2015 New Zealand MX2 champion), all currently rated among the top echelon of riders across the Tasman.
Kiwi heroes Hamish Dobbyn and Courtney Duncan are featured here too and they were easily a match with the international stars on that weekend back in 2009.
Find BikesportNZ.com on FACEBOOK here
TWISTS AND TURNS AT TAUPO
BikesportNZ.com was there to record all the action that weekend and here is one of the reports we produced from the 2009 FIM Junior Motocross World Championships …
This event had more twists and turns than the Taupo race track on which it was staged.
Reputations count for little at world championship level and so it proved that weekend in New Zealand.
Sure, the talent of pre-event favourite Eli Tomac eventually shone through the constant drizzle to claim the coveted 125cc crown, but the American Honda star, with a whopping 60 amateur AMA titles to his credit, actually had to work for it.
And why shouldn't he have been made to work? Wasn't he a first-timer at the deceptively difficult sand and pumice-based Taupo track? Wasn't he a slightly-built rider, only 16 years old and up to two years younger than some of his international rivals?
But it still came as a bit of a shock that he was overshadowed in qualifying by both Australian Tye Simmonds (KTM) and Dutch world No.3 Glenn Coldenhoff (Suzuki) as well.
That probably shouldn't have been too much of a surprise – Simmonds had raced before at the Taupo track and Coldenhoff earned his world ranking by racing in the deep Dutch sand at Heerde the year before. Indeed, both riders looked right at home on Taupo's Digger McEwen Motocross Park.
It just didn't make sense that Tomac would find another gear and be so fast on race day. But he was.
Just as well he was blazingly quick because, as Tomac himself said afterwards, "my starts absolutely sucked today".
Starting wasn't a problem, however, for New Zealand's Hamish Dobbyn (Kawasaki).
The 17-year-old from Warkworth had led from the start of the first 125cc moto and dictated terms from the front for a thrilling seven laps before finally succumbing to the sheer pace of Tomac.
When Dobbyn produced another blistering start in his second outing, a podium finish, or even an outright win, seemed a distinct possibility.
Locked in a frantic battle with Australian riders Josh Cachia and Ross Beaton and Italian ace Giacomo Del Segato, Dobbyn refused to yield and, with the parochial crowd urging him on and yelling themselves hoarse, he finished fourth to claim the final podium spot and record the best ever overall result by a New Zealander in the history of the Junior Motocross World Championships.
Though Simmonds won the second moto, leading from start to finish, it wasn't quite enough for the overall.
Tomac had fought his way through from another customary bad start in that second moto, reeling in rider after rider, moving up from ninth on lap one to eventually slip into the title-winning second spot after nine of the allocated 14 laps.
Simmonds, from Bourke, New South Wales, was left wondering what might have been after he had finished third in moto one, behind Tomac and Dobbyn.
"Yeah I suppose if only I was able to pass Hamish in that first race," Simmonds lamented.
Simmonds dominated the entire second moto but, unfortunately for him, he had no control over what Tomac was doing behind him.
"I'm second in the world. I think we'll take that for sure," he grinned.
With a 1-2 score-line, Tomac took the title, finishing just two points ahead of Simmonds (3-1), with Dobbyn another five points further back in third.
Dobbyn's two-moto record was 2-4, enough to take the final podium spot ahead of Australian under-19 champion Luke Styke (Yamaha) by five points, with Coldenhoff settling for fifth, another two points back.
Dobbyn was a surprise package of the event.
He had controversially not even been selected in the original Kiwi squad and, after coming back from two serious injuries over the preceding weeks, from which he still had not fully recovered, he had not been expected to last the distance of the two 25-minute-plus championship motos.
Add to that the fact that, just a few weeks before the Taupo event, he stunned the bike community by switching brands. A long-time Yamaha rider, Dobbyn suddenly announced he would race for Kawasaki at the world champs.
"I simply don't know what to say," said Dobbyn as he stepped away from the podium celebration. "This is a huge result for me. I was pretty knackered at the end. I have not had much time on the bike because I'm still really recovering from injury – my left knee and right shoulder are both very sore. I was heavily strapped to ride today and I'm not 100% fit at all."
His new Napier-based mechanic, Craig Guy, prepared a perfect bike for Dobbyn and the young rider responded with an equally impressive result.
The expected fireworks from local hero Cam Dillon, the New Zealand under-21 champion and current national junior 250cc champion, and his close rival from the junior nationals, Whakatane's Mitchell Rees, never sparked.
Taupo's Dillon (Honda) had qualified an impressive eighth fastest but then struck problems in moto one, battling with Christchurch's Craig Smith, to finish 17th. The national junior champion improved to finish seventh in the next moto but that only gave him 12th overall for the weekend, far below the pre-event hype.
For Yamaha's Rees, the weekend was virtually over before it had begun with a bone-jarring crash in qualifying bending his handlebars and painfully tweaking his right thumb.
With only 19th pick on the start gate and a weakened grip on the bike, Rees was destined to spend the day eating sand roosts. The national junior No.2 finished 23rd and 18th, giving him a ranking of 21st.
The two-class national junior champion of 2008, Waitakere's Ethan Martens (KTM), finished the weekend as second-best Kiwi in the 125cc class, his 11-11 results giving him a world ranking of No.10.
In all, there were five Australians (from a 125cc squad of eight) inside the top ten in this class, there were two Kiwis (from a squad of 20), one Dutchman, one Italian and just one American.
It will probably be the American who people will remember most.
© Words and photos by Andy McGechan, www.BikesportNZ.com
Find BikesportNZ.com on FACEBOOK here
RESULTS:
Leading results from the 2009 FIM Junior Motocross World Championships in Taupo, New Zealand, August 2009:
125cc Class:
Eli Tomac (United States, Honda) 1-2, 47 points;
Tye Simmonds (Australia, KTM) 3-1, 45;
Hamish Dobbyn (NZ, Kawasaki) 2-4, 40;
Luke Styke (Australia, Yamaha) 6-3, 35;
Glenn Coldenhoff (Netherlands, Suzuki) 5-5, 32;
Giancomo Del Segato (Italy, Honda) 4-9, 30;
Harley Quinlan (Australia, Yamaha) 8-10, 24;
Josh Cachia (Australia, Yamaha) 13-6, 23;
Ross Beaton (Australia, Yamaha) 7-13, 22;
Ethan Martens (NZ, KTM) 11-11, 20.
85cc class:
Jay Wilson (Australia, KTM) 1-3, 45 points;
Samuele Bernadini (Italy, KTM) 5-1, 41;
Dylan Long (Australia, KTM) 2-7, 36;
Hayden Mellross (Australia, Honda) 3-9, 32;
Lars van Berkel (Netherlands, Honda) 4-8, 31;
Courtney Duncan (NZ, Yamaha) 9-4, 30;
Michaboy de Waal (Netherlands, Suzuki) 14-2, 29;
Micah McGoldrick (NZ, KTM) 8-5, 29;
Scott Mann (Australia, Yamaha) 11-6, 25;
Luke Clout (Australia, Suzuki) 7-10, 25.