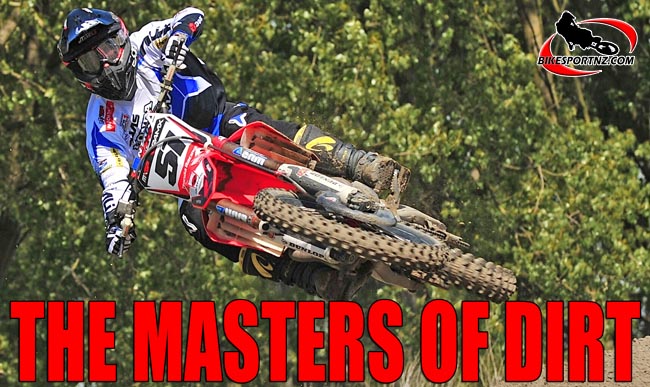 Last summer 24MX Honda's friends at Royal Hills invited Jens Getteman over for a week of riding and filming with the Masters of Dirt crew.
The current Honda-Jtech rider was the only MXGP rider of the group but he had an unforgettable time and made lots of new friends!
Masters of Dirt is a popular multidisciplinary team of action sports heroes who show their stuff in live shows, photo and video and they wanted to share it with their friends at BikesportNZ.com.
While it takes a bit of getting used to not seeing Jens Getteman on his usual Honda-Jtech CRF250R both the action and quality of the video are world-class! Jens was mixing it up in France with ace FMX riders like Ales Rosman, Remi Bizouard, David Rinaldo, Kai Haase and the late Kevin Ferrari. The edit also features BMX, Dirt and lots of fun.
The contrast between last weekend's hard work in the rough sand of Valkenswaard -where Getteman finished 9th in the MX2 GP- and the sunny setting of Royal Hills couldn't be any bigger. However this video is a must-see for any MX, FMX or action sports fan… And it was definitely worth waiting for!
About 24MX Honda Racing
24MX Honda Racing is a FIM MXGP Motocross World Championship team from Belgium. The team is owned by Steven Lettani and officially supported by Honda Europe.
Previously the team was called LS Honda Racing.
Since its inception in 2006 the team has won five national titles (Belgian MX2 title in 2006, Belgian MX1 title in 2009, Italian MX1 title in 2010, Belgian MX1 title in 2011, Spanish MX1 title in 2012).
In 2009 the team claimed bronze in the MX1 World Championship and MX of Nations, overall they won 3 MX1 Grand Prix victories, 5 moto wins, scored podium finishes in MX1/MX2/MX3 and WMX and took 3 poles.
The 2015 rider line-up consists of France's Christophe Charlier and Sweden's Filip Bengtsson. We kindly invite you to visit 24mx.com, Europe's biggest online motocross shop and proud sponsor of 24MX Honda Racing.
Credits:
Production company: Masters of Dirt
Directed by Georg Fetcher
Filmed by Filmerforce
Words by Tom Jacobs
Find BikesportNZ.com on FACEBOOK here