The trash talking stops when the start gate drops in Taranaki this weekend.
New Zealand's elite motocross riders have travelled the country in recent months to flex their muscles and prove that they are contenders for a national crown, but all those hours of training, sweat in the gym, kilometres of travel, cramped motel rooms, entry fees and exhausting days of high-speed and high-risk racing perhaps counts for little.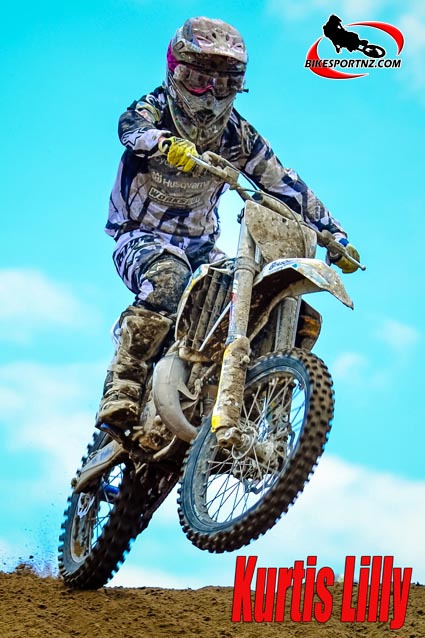 It is only the racing that happens over the next few weeks that really matters to most of them.
The first of four rounds in this year's JT Racing-sponsored New Zealand Motocross Championships is set for the Barrett Road Motorcycle Park facility, on the outskirts of New Plymouth, this Sunday and riders will arrive from all parts of the country, and from overseas too, to battle on the steep and unforgiving circuit.
So many different riders have dominated at the many major events staged around New Zealand since before Christmas and any of these men could be expected to feature on Sunday.
In the 450cc MX1 class, it was Taupo's Brad Groombridge (Suzuki) who won the MX Fest at Taupo in October and then again at the Auckland Motocross Championships in early December.
His Suzuki team-mate, Mount Maunganui's Rhys Carter, celebrated his return to action following an injury lay-off to win the MX1 class at the annual Whakatane Summercross just after Christmas, but Waitakere's Ethan Martens (Yamaha) was top dog in the MX1 class at the Valley Championships at Patetonga just a couple of weekends later.
Queenstown's Scott Columb (Yamaha) won the feature race at the King of the Mountain motocross in Taranaki just seven days later, edging out Martens, Carter and Rotorua's John Phillips (Honda) in the process.
But, significantly, the most recent winners have been defending national MX1 champion Cody Cooper, won all three races in the MX1 class at the big annual New Zealand Motocross Grand Prix at Woodville just over a week ago, and Australian KTM rider Kirk Gibbs, who stole the feature race win at Woodville.
That's six different individuals and four different bike brands that have featured on the top of the podium over the past few months and any one of these riders could expect to be leading the points standings when the dust or mud clears in Taranaki on Sunday.
The same could almost be said of the MX2 (250cc) class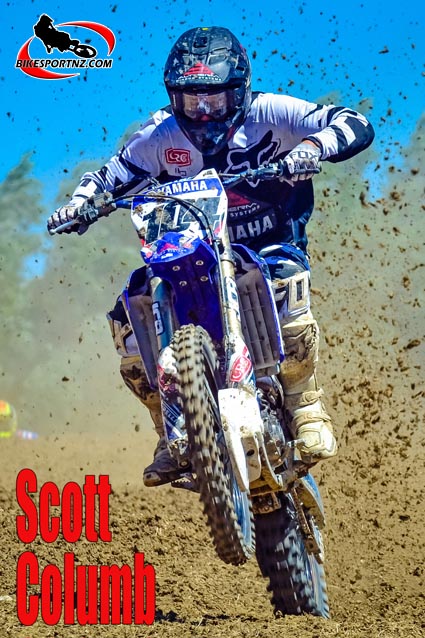 contenders, although national champion Kayne Lamont (Yamaha), of Mangakino, crashed heavily while training just last week and will not now be able to defend his title.
That opens it up for two-time former national champion Mike Phillips (Honda), of Rotorua, fellow Kiwi international Josiah Natzke (KTM), of Hamilton, both riders who have impressed in the class in recent weeks.
The smallest engine capacity bike category, the national 125cc class, probably still belongs to defending champion and two-class campaigner Natzke, although he can expect fierce opposition from riders such as Ngatea's Ben Broad (KTM), Otago's Courtney Duncan, Taupo brothers Cohen and Wyatt Chase (both Yamaha), Nelson's Reece Walker (Yamaha) and Pukekohe's Kurtis Lilly (Husqvarna), to name just a few.
The slopes of Taranaki have been a graveyard for many campaigns in the past, a moment's inattention or a slice of bad luck causing pain and costing vital points, so a positive result there on Sunday could equally be a springboard to success.
After racing in Taranaki on Sunday, the series heads to Pleasant Point, near Timaru for round two in just over two weeks' time, on February 22, with rounds three and four set for Rotorua and Pukekohe respectively, on March 8 and March 15.
© Words and photos by Andy McGechan, www.BikesportNZ.com
Find BikesportNZ.com on FACEBOOK here