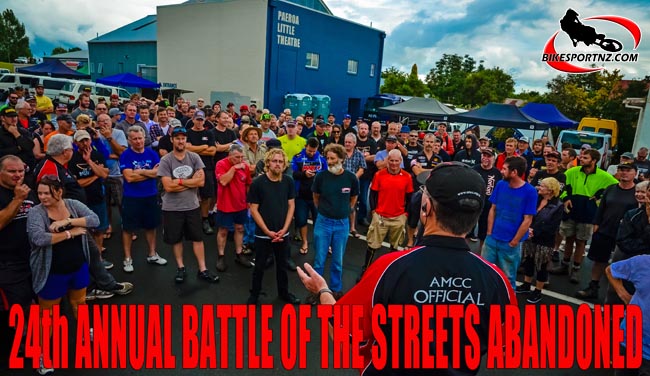 Racing was abandoned before it could even get underway at Paeroa today.
The 24th annual Battle of the Streets superbike meeting on the public streets of Paeroa was cancelled shortly after 9.30am this morning after organisers eventually decided that, because of safety concerns following heavy overnight rain and persistent drizzle throughout the early morning, the course was deemed too dangerous to race on, particularly with riders reaching speeds of 250kmph or more on the main street of the town.
"I would rather have to deal with unhappy racers and disgruntled spectators than deal with widows or coroners," said clerk of the course Trevor Heaphy.
This is the first time in 24 years that the racing has not gone ahead as scheduled.