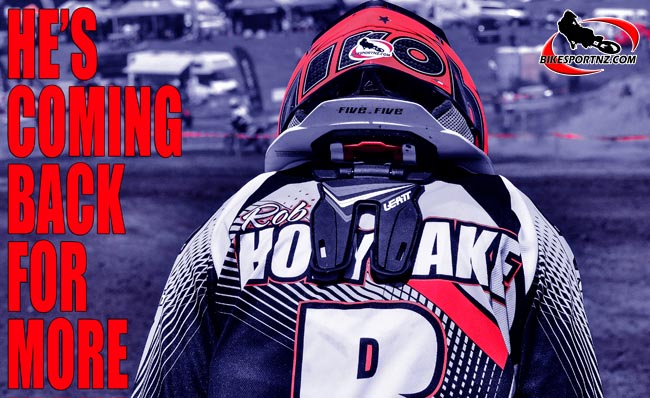 Britain's Rob Holyoake has unfinished business in New Zealand.
The affable 18-year-old from Cheltenham, near Bristol, will be back in the "Land of the Long White Cloud" this summer as he has another crack at the Kiwi motocross scene and this time he'll be on a KTM.
The BikesportNZ.com-supported rider was Husqvarna team-mate last year with Mangakino's Kayne Lamont and while Lamont went on to win the New Zealand MX2 title, Holyoake's campaign was handicapped in two respects … he was carrying a niggling wrist injury that he picked up just before touching down in New Zealand last season and he was unable to stay to complete the entire four-round series because he was called away early to be back in the UK for the start of the British Motocross Championships.
But he will arrive in New Zealand this time around fresh and fighting fit.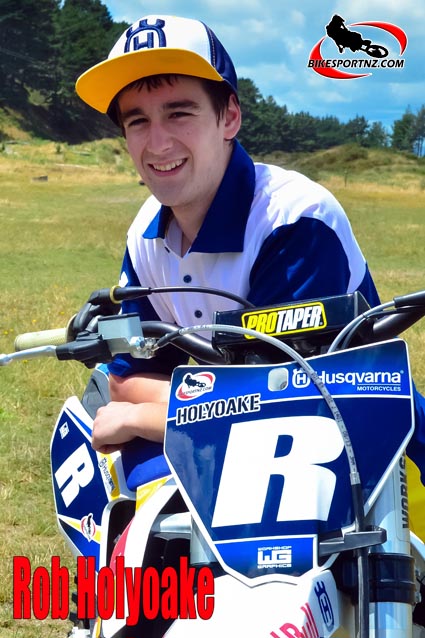 He's not due here until early January but Holyoake is already fizzing for the fight.
BikesportNZ.com's Andy McGechan caught up with Holyoake at the conclusion of his British Motocross Championships campaign.
"I had a tough start to the year because I broke my wrist again when I returned to England, which set me back. By mid July the results started to come and I've had some good top fives and podiums at our youth series.
"I was racing KTM again in the UK and I'm still going to be on the KTM for 2015 as well. I've got a good set up on the bike now so I will stick to it.
"I haven't booked flights to New Zealand yet, but I'm planning on coming over in early January I may be able to do all the rounds of the nationals this year. But again it depends if I get into the British championship in the pros class. If I am able to stay for all four NZ rounds, I will leave soon after the last round."
He was hoping to arrive a little early and perhaps also race at the Whakatane Summercross, but being at home with his family over Christmas may take priority for him.
"I'll be riding for myself (as a privateer) in New Zealand at the moment with help on a KTM through Patrick Stafford and with support from BikesportNZ.com, plus my parents support me by letting me have the time off work.
"I'm looking forward to coming back to New Zealand. I will be more comfortable because I know the whole set up and I've made good friends who I am looking forward to seeing again. I'm looking forward to coming over and being fully fit this time and not having to worry about doing more damage to my wrist.
Check back with www.BikesportNZ.com on Sunday as we bring you part two of our catch-up with Rob …
NZ MX Champs dates:
The dates and venues for the 2015 Backflips Clothing New Zealand Motocross Championships are as follows:
Round One: February 8, 2015, Taranaki
Round Two: February 22, 2015, Timaru
Round Three: March 8, 2015, Rotorua
Round Four: March 15, 2015, Pukekohe
© Words and photos by Andy McGechan, www.BikesportNZ.com
Find BikesportNZ.com on FACEBOOK here