If any message came out of the big annual Labour Weekend Motocross Extravaganza at Taupo it is that the Altherm JCR Yamaha Racing Team means business this season.
Team manager Josh Coppins explained the two-day Taupo event was merely a "shake-down for the season ahead", but the shake-down became a shake-up as Altherm JCR Yamaha Racing Team newcomer Logan Blackburn, the 125cc national No.2 from Te Puke, stepped up to dominate his 125cc class on Sunday, winning his class from local hero Hadleigh Knight (CMR Red Bull KTM), of Atiamuri.
The Altherm JCR Yamaha Racing Team's national MX2 champion, Queenstown's Scotty Columb, clinched the overall win in the MX2 class and Altherm JCR Yamaha Racing Team ring-in Ethan Martens, from Waitakere, took the team's YZ450F bike to win the prestigious Nicky Smith Memorial feature race, the signature race of the weekend.
"We won two out of three classes and won the feature race too … we've still got work to do but it's a great start to the season," said a delighted Coppins afterwards. "I had never seen Logan race before this weekend and Scotty had been sidelined for seven months as he recovered from surgery, so I really didn't know what to expect.
"I'm pretty happy. It's a good, positive start to the season."
Martens' feature race win, the highlight race of the weekend, was a nail-biter.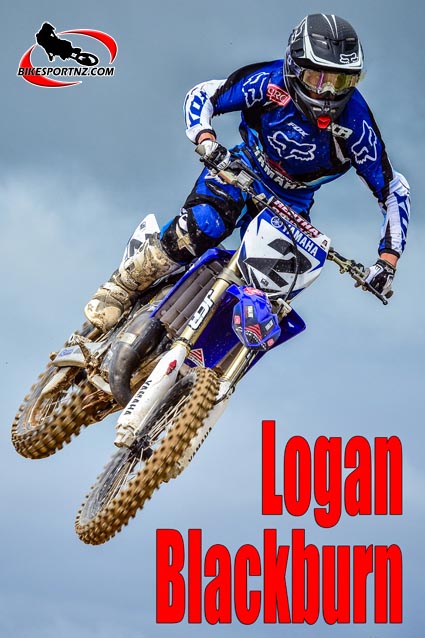 Martens seemed to be cruising out front when his nearest challenger, Taupo's Brad Groombridge (Action Suzuki RM-Z450), was almost gifted the win when Martens struck trouble on the 10th and final lap.
"The front wheel of the bike washed out and sent me tumbling down the track," Martens explained.
Though dazed, Martens quickly remounted and nursed his bike to the finish.
Groombridge had been forced to battle through traffic after a shocking start and he was still not close enough to capitalise on Martens' spill and had to settle for runner-up spot, finishing more than five seconds adrift of the battered and bruised Yamaha ace.
"I usually don't go so well here at Taupo," said Martens. "Josh has been working on my riding technique and it seemed to help me a lot for that third (feature) race."
The next big event for the Altherm JCR Yamaha Racing Team will be the Auckland Motocross Championships in a fortnight.
The Altherm JCR Yamaha Racing team is supported by Yamaha Motor New Zealand, CRC, Fox, Holland's Collision Centre, Star Moving, GYTR, Yamalube, Pro Circuit, Alpinestars, Matrix, DID, NGK, Renthal, Pirelli, Etnies, Workshop Graphics, POD, Atlas, Motomuck, Uni, Giltrap Prestige, Hinson and Racetech Plastics.
© Words and photos by Andy McGechan, www.BikesportNZ.com
Results from the Labour Weekend Motocross Extravaganza in Taupo:
Links to the results are here (thanks to Nicole at MXTiming):