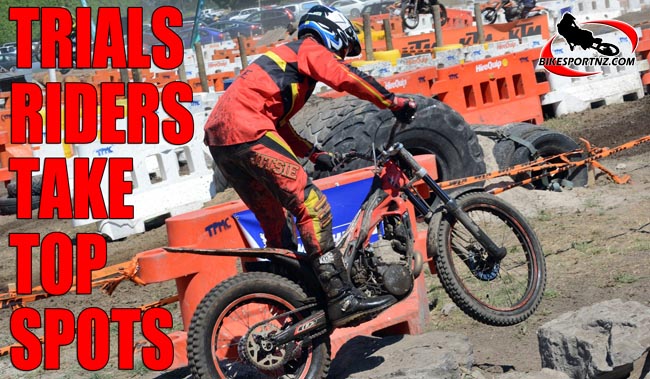 Napier's Warren Laugesen won the battle but Wellington's Jake Whitaker will probably win the war.
This is the likely scenario as moto trials riders dominated the day at the third round of four in this season's KTM Extreme Enduro Series at Te Puke on Saturday.
Laugesen finished first, Whitaker second and a third trials rider, Auckland's Liam Draper, rounded out the top three on Saturday.
While multi-time former national moto trials champion Laugesen won the day at Te Puke, it is likely to be the runner-up rider, six-time and current national moto trials champion Jake Whitaker who will go on to wrap up the title at the fourth and final round of the fledgling series at Oparau, the popular No Way In Hell extreme enduro on March 30-31.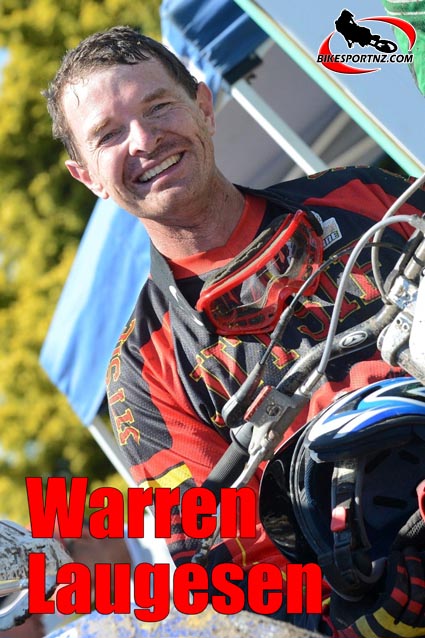 With the fourth running of the event now integrated into the KTM extreme series, the event was a huge success with nearly 60 riders taking part.
"The course was a tough one with obstacle after obstacle taking its toll on the riders in the later stages of the day," said organiser Sean Clarke.
"Warren took an early lead right from the start and didn't let it go, while Jake and Liam got bad starts and had to work their way through the field. Jake said afterwards he had made too many mistakes on the opening laps just trying too hard and Warren got away.
Auckland's Chris Power finished fourth, Auckland's Freddie Milford-Cottam fifth, Auckland's Mike Skinner was sixth, event organiser Clarke was seventh, Taupo's Greg De Lautour was eighth and Tauranga's Jim Low-Pattie and Auckland's Mike Davis rounded out the top 10.
"The KTM Extreme series is bringing enduro riders and trials riders together to make for some great racing and it is showing the enduro boys that the trials riders can adapt to the speed required for enduro type events," said Clarke.
The final showdown of the series is the No Way In Hell Extreme enduro being held for the fourth year out at Oparau. This year the NWIH is starting on a different farm from previous years and is set to be an epic event on March 30-31.
© Words by Andy McGechan, www.BikesportNZ.com
© Photos by Colin Smith