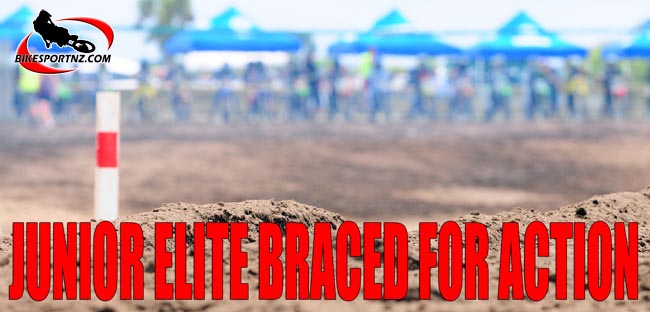 The future stars of New Zealand motocross go under the spotlight in the South Island this weekend.
The next Ben Townley, Josh Coppins and Darryll King are expected to reveal themselves when the South Canterbury Motorcycle Club this weekend hosts the three-day Backflips Clothing-sponsored New Zealand Junior Motocross Championships.
The popular track at Chisholm Road, Pleasant Point, just outside Timaru, is the venue for this annual championship weekend and top talent from throughout Australasia is expected to rapidly fill up the region's motels and camping grounds.
South Canterbury Motorcycle Club vice president Dan Batchelor said the track was looking fantastic.
"We have hosted two other significant events here already this season – the opening round of the senior motocross nationals and the South Canterbury Motocross Championships – and everyone seemed to enjoy the racing," he said.
"The track has been completely revamped since then too, with extra jump sections added. The soil has been groomed, ripped and watered and we are expected some very high-class racing to take place."
It is perhaps not hard to pick a favourite to win the 14-16 years' 250cc class this season because it's impossible to look too far beyond Amberley's Micah McGoldrick.
Although McGoldrick is still aged only 16, he ran away with the 125cc title in the four-round senior motocross nationals, which wrapped up at Taupo last month, also claiming the under-21 title, so his form at the moment is very hot indeed.
McGoldrick won the 13-16 years' 85cc class at the junior nationals in 2010 and won the 15-16 years' 125cc class last season.
But there are a handful of riders capable of matching McGoldrick, including Rotorua's Cameron Vaughan, the young man who finished runner-up to McGoldrick at the senior nationals, Wellington's Josh Bartosh, and local heroes Josh May, of Timaru, and Cody Scott, of Geraldine.
In the 15-16 years' 125cc class, the battle should be fierce between riders such as Katikati's Garth Amrein, Atiamuri's Hadleigh Knight, Kumeu's Chase Smith and Pahiatua's Scott Sowry.
In the 12-14 years' 125cc class, it may be worth looking out for Levin's Billy Frank, Taupo's Cohen Chase and Temuka's Harrison Sayer, along with Australian visitor Jordan Hill, to be among the stand-outs.
Other Australian riders such as Hunter Lawrence, Blake Cobbin and Tyler Darby add international strength to the various 85cc bike categories, with racing tipped to be especially tight in the 11-12 years' age group with Kiwi hot-shots Maximus Purvis, of Mangakino, Silverdale's Claude Griffith and Nelson's Reece Walker expected to feature.
The national championships feature racing in seven separate age-group and bike capacity classes. The championship will comprise five races in each category.
© Words and photo by Andy McGechan, www.BikesportNZ.com