SUPERBIKE SERIES WRAPS UP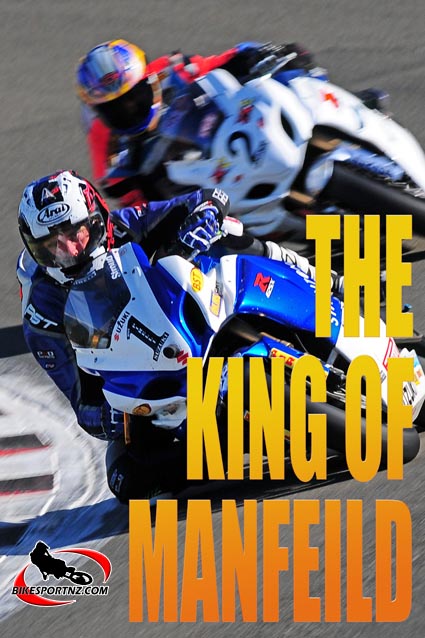 It was the worst of days and the best of days for Hamilton's Andrew Stroud in the Manawatu on Sunday.
The 43-year-old father-of-eight had already wrapped up the 2011 Castrol Power 1 New Zealand Superbike Championship, his ninth national superbike crown, at the previous round a week earlier, so the pressure was off for him to perform at the fifth and final round at Manfeild, near Palmerston North, at the weekend.
But that didn't stop him from trying to wrap up his campaign in the best possible way, the Suzuki star determined to win both superbike races at the sun-baked Manawatu circuit on Sunday.
However, he couldn't quite manage to clean-sweep the event, local hero Craig Shirriffs (Suzuki) denying him by winning the day's first of two superbike races, while Stroud recorded his worst finish of the series, coming home an unaccustomed third, behind Shirriffs and Australian rival Robbie Bugden (Suzuki).
Stroud had been leading the race but Shirriffs left him nowhere to go in one of the sweeping corners, running him off the track.
But, if a third place finish was Stroud's worst result of the series, how good was his best result? The answer to that question came swiftly afterwards.
Stroud bounced back to win the second superbike race in thrilling style, snatching the lead from Bugden halfway through the 20th and final lap of the race.
Shirriffs had been threatening in this race too but he crashed spectacularly as he entered the front straight and, with his bike spinning out of control 150 metres down the track, he was forced to abandon the chase.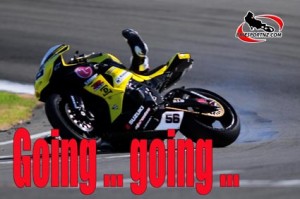 And this was a race that promised more than just bragging rights too, with the host Manawatu-Orion Motorcycle Club offering a special one-off 'King of Manfeild' trophy to the winner of that second race – and it was perhaps appropriate that Stroud won it because he has long been New Zealand's superbike king, the softly-spoken and popular rider tucking away a record ninth title this season.
"It was a good way to finish the championship," beamed Stroud afterwards.
As for the championship itself, Brisbane's three-time former New Zealand champion Bugden settled for runner-up spot overall, a massive 67 points behind Stroud, with Tauranga's Sloan Frost (BMW) taking third place, another 34 points behind Bugden.
Other national champions confirmed at the weekend were Christchurch's Dennis Charlett (Suzuki, 600cc supersport class); Inglewood's Midge Smart (Yamaha, 600cc superstock class); Timaru's Johnny Small (Suzuki, 650 Pro Twins); Foxton's Jason Easton (Aprilia, Superlites); Christchurch's Seth Devereux (Kawasaki, Prolite 250) and Rangiora's Jake Lewis (Honda, 125GP).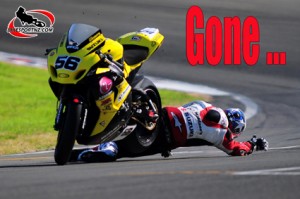 Wellington's Glen Skachill (Suzuki) took the Gumboot Grand Prix trophy, the one-off special prize for the winner of the day's second 600cc class race.
© Words and photos by Andy McGechan, www.BikesportNZ.com