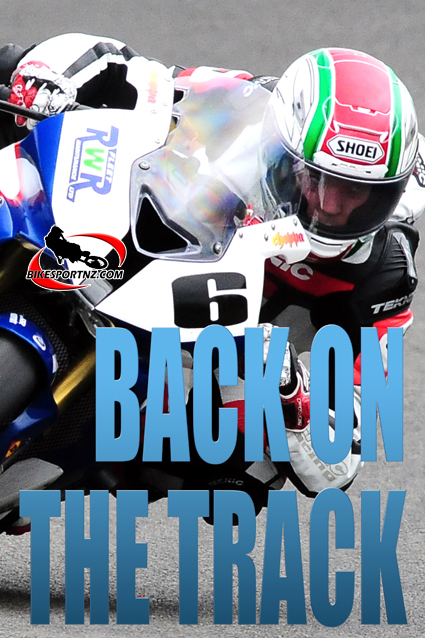 After a six-week break, the fierce battle for national motorcycle road-race honours resumes this weekend.
Following a three-round spell of racing in the South Island, the Castrol Power 1 New Zealand Superbike Championships finally hits the North Island with the fourth round of five set for Hampton Downs, near Meremere, this weekend.
When the first phase of the championships wrapped up after round three at Ruapuna, in Christchurch, last month, there was little to separate the title contenders in nearly all of the separate bike categories.
Waikako's Andrew Stroud looks on target to defend his title in the top grade, the superbike class, although he will be aware that his main rival, fellow Suzuki rider Robbie Bugden, from Australia, has not been sitting idle during the past few weeks.
The Brisbane rider has been back home and racing on the Australian domestic scene and he will arrive at Hampton Downs raring to go hard.
As Stroud hunts down his record ninth national superbike title, he will also need to be wary of Taranaki's Hayden Fitzgerald (Honda), who pressed hard at the previous round and is third equal in the series standings, level-pegging with Christchurch Suzuki ace James Smith.
Tauranga's Sloan Frost (BMW) will also be keen to move up after he showed his mettle by winning in the wet at round two in Invercargill in February and, with rain predicted, the forecast for this weekend might provide the perfect surface for Frost to shine again.
Race fans can expect frantic action in the other categories too, with the series fast heading towards a final-round climax at Manfeild, near Palmerston North, on April 3.
In the 600cc supersport class, Christchurch's Dennis Charlett (Suzuki) leads from fellow Canterbury man John Ross (Yamaha), while in the 600cc superstock (unmodified) class, run concurrently but scored separately, Inglewood's Midge Smart (Yamaha) leads from Auckland's Jaden Hassan (Yamaha).
In the Pro Twins class, Timaru's John Small (Suzuki) leads from Palmerston North's Daniel Kempthorne (Suzuki), while Foxton's Jason Easton (Aprilia) leads the superlites class from Palmerston North's Glen Williams (Suzuki).
In the prolite 250 class, Tapanui's Seth Devereaux (Kawasaki) will have to fend off serious challenger Alex Faulkner (Suzuki), of Christchurch.
In the super motard class, Oamaru's Leighton Selfe (Honda) leads narrowly from Dunedin's Scott Baird (Yamaha); Winton's Phillip Mair leads the streetstock 150 class by just seven points from Invercargill's Stephen Winteringham; Rangiora's Jake Lewis (Honda) leads the 125GP class by just 21 points from Orewa's Avalon Biddle (Honda) and Wanganui pair Stephen Bron and Dennis Simonsen (Suzuki) lead the sidecars class from fellow Wanganui men Adam Unsworth and Stu Dawe (Windle).
© Words and photo by Andy McGechan, www.BikesportNZ.com