Rotorua motocross ace Michael Phillips will be out to make up lost ground this weekend in Australia.
Phillips' Pro Open class debut didn't go to plan at Broadford, with the torrid conditions catching out the Carlton Dry Honda Thor Racing team rider.
Finishes in all four motos saw him collect enough points to sit 10th in the standings, a position he will look to move forward from this week.
The change to two pairs of 10-minute moto's is one Phillips feels he can benefit from.
"The first round was a tough one and despite the results I was pleased to be able to finish and collect some solid points in my first ride for the team on the CRF450," said Phillips.
"I'm hoping we will have better conditions to race in this week, I feel like I can make up a lot of ground now that I have had more time to ride and get myself settled."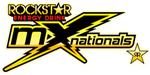 Phillips wrapped up his New Zealand Motocross Championships campaign near New Plymouth last weekend, finishing third overall in the MX1 class.
With outright victory at the annual Whakatane Summercross just after Christmas and solid performances also during the New Zealand Supercross Championships, Phillips is sure to be among the leading riders this weekend.
Phillips' team-mate in Australia, Cheyne Boyd, is meanwhile using his good mate Chad Reed as inspiration as he prepares for the second round of the MX Nationals at New South Wales' Appin Motorcycle track this weekend.
Boyd, who has been friends with the multiple World Supercross Champion for many years says, he is inspired by Reed's achievements, especially the bold move in starting his own team, and is using these as motivation for his own campaign.
The 28-year-old from Rosebud in Victoria feels he has had the best preparation possible in the lead-up to a season yet and has been mirroring the fellow Honda rider's training and preparation to ensure he leaves no stone unturned as he readies for this weekend.
"I have approached this round with the same preparation and program as Broadford," Boyd said.
"We did a lot of testing on different tracks over the past two weeks and we have definitely got the bike handling better with our new Ohlins suspension.
"I have done a lot of riding and put in some big fitness days so I feel prepared," he continued.
"Broadford was my first race in eight months and I didn't feel as though I rode the best. Now I have an event under my belt I am looking forward to getting back out there and seeing how much I can improve on the first round."
Boyd said he was looking forward to the challenge of a track that had been absent from the championship for some years.
"I have not ridden at Appin since the 2003/04 season and they have created a brand new track since," he continued.
"Hopefully the weather holds out and we will not see the conditions we did at Broadford which made the racing tough."
Boyd sits fourth in the standings on 69 points.
Appin is the second of nine rounds to make up the 2011 MX Nationals.
MX Nationals Pro Open Standings after Round 1 of 9
1. Billy Mackenzie 89pts
2. Cody Cooper 71pts
3. Lawson Bopping 70pts
4. Cheyne Boyd 69pts
5. Ryan Marmont 68pts
6. Dean Ferris 63pts
7. Josh Coppins 52pts
8. Louis Calvin 51pts
9. Jay Marmont 47pts
© Photo by Andy McGechan, www.BikesportNZ.com