FORTUNE FAVOURS THE BRAVE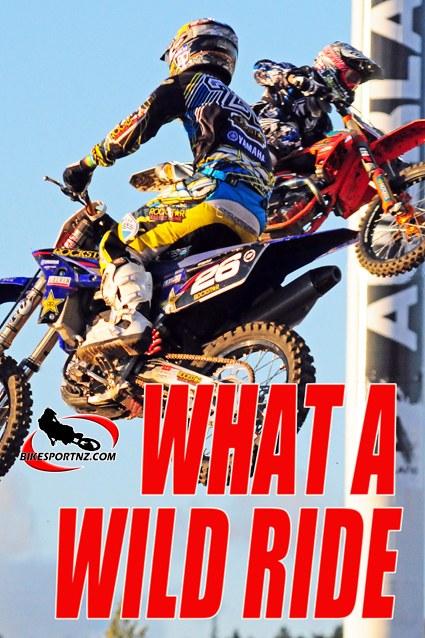 Luck favours the brave, or so the saying goes, and it was certainly a brave performance from New South Welshman Luke Styke in Auckland on Saturday night.
The 18-year-old from Jervois Bay put himself in hospital a week ago after crashing heavily at round three of the Australasian Super X Championships in Launceston, Tasmania.
But a lot can happen in a week and it was a young man with fire in his eyes who turned up to race at the fourth round of seven in the series at Auckland's North Harbour Stadium on Saturday night.
Even so, Styke just missed out on qualifying for the night's programme at Auckland and it was only a stroke of incredible luck that saw him lining up to try and score championship points.
"I don't really know how it happened but the organisers added me to the start line. I guess it was my lucky last chance to perform."
Styke did not waste the Heaven-sent opportunity.
Styke took his Yamaha YZ250F to 6-6-3 finishes in his three championship points races, good enough to place him third overall for the night, his best result in the series thus far.
It was also enough to lift him into the top 10 in the championship standings, now positioned ninth overall and just two points behind fellow Australia rider Ford Dale (Serco Yamaha).
"My night couldn't have been much better. I'm into the top 10 now and aiming for a top-five by the end of the championship."
© Words and photo by Andy McGechan, www.BikesportNZ.com