COPPINS HOME TO RACE FOR YAMAHA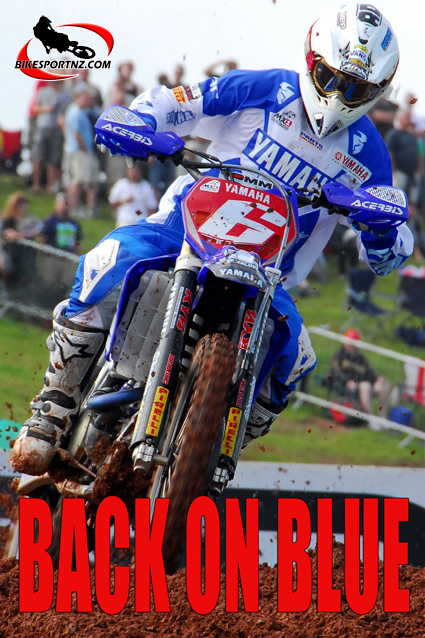 New Zealand's Josh Coppins is ready to turn his career onto a new path next season.
The man from Motueka has spent the past 15 years based in Europe as he's chased motocross world championship glory and what a roller-coaster of a ride it has been.
As a teenager he first tasted the world championship scene, at the Australian GP in 1993, but 1995 was his first full season on the GP circuit.
On two occasions he finished runner-up in the premiere category, in 2002 and 2005, and twice finished the season with a world ranking of No.3, in 2004 and 2007.
A world title has eluded him but he came agonisingly close to winning the MX1 crown in 2007, until a tragic and heartbreaking crash left him on the sidelines and forced to settle for third.
Finally, at the weekend's Dutch GP, Coppins announced to the world that he would be retiring from all world championship racing at the end of this 2010 season.
"I will be returning to New Zealand and racing for Yamaha," he said.
"I am excited to be racing for Yamaha once again. I have always wanted to come home and race Downunder and it seemed only natural to do it with Yamaha after having so much success on Yamaha in the world championships.
"I am looking forward to a long and successful relationship again with lots of race wins and championships."
Yamaha New Zealand's Peter Payne said he was "naturally thrilled to welcome Josh home".
"It is an honour for us to have a rider of Josh Coppins' calibre and character riding for us in this part of the world. I k now young riders look up to Josh and I'm sure he will be only too keen to pass on some of his vast wealth of international experience to some of our young rising stars."
Coppins' first appearance for Yamaha in New Zealand will be at the Yamaha Summercross event at Whakatane just after Christmas. He will then race at the annual New Zealand Motocross Grand Prix at Woodville and throughout the New Zealand Motocross Championships before crossing the Tasman to join the Craig Dack Racing Rockstar Yamaha team in Australia.
He will make trips back and forth from his Motueka base as he contests the Australian Motocross Championships in 2011.
© Words and photo by Andy McGechan, www.BikesportNZ.com