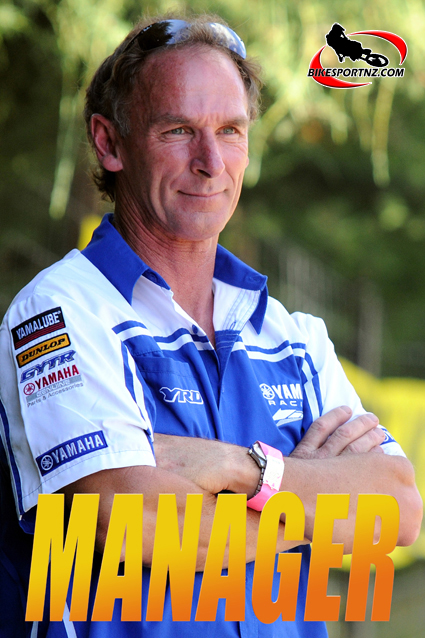 With so many years of international experience under his wheels, Auckland veteran Tony Cooksley was the obvious choice to manage the three-rider Team New Zealand at this year's Motocross of Nations in the United States.
The 54-year-old Yamaha stalwart was named this week to guide the trio of Kiwi racers – Motueka's Josh Coppins, Tauranga's Ben Townley and Hawera's Brad Groombridge – at this year's edition of the fabled Motocross of Nations (MXoN), set for Colorado on September 25-26.
Not only is Cooksley a former world champion – having won the world veterans' motocross crown on a Yamaha YZ250 in 2007 – but he also has vast experience actually racing in the big annual MXoN event.
Cooksley was a part of the 1984 team drafted together at the last minute by the Kiwi contingent of riders who were already in Europe at that time, racing at the International Six Days Enduro in Holland.
The MXoN was raced that year in Finland and Cooksley agreed to be a part of New Zealand's debut at the event. The American quartet of David Bailey, Rick Johnson, Johnny O'Mara and Jeff Ward won that weekend, one of the first of many American successes that were to follow in later years, but at least New Zealand was on the scoreboard.
Cooksley also raced for Team New Zealand (in the United States) in 1987, teamed with Taranaki brothers Darryll and Shayne King, and again in 1991 (in the Netherlands), teamed with Troy McAsey and Daryl Atkins.
New Zealand has never won the event but has placed on the podium on three memorable occasions – in 1998, 2001 and 2006 — and Cooksley rates New Zealand's chances of being there again this time around.
"A lot will depend on how well Brad (Groombridge) goes. I believe it will be hard to beat the Americans, especially on their own turf, and France, Belgium and Australia will be fancied too, but I feel we have a good chance of getting inside the top six and maybe even on the podium," said Cooksley.
"The track is a long way above sea level, so bike settings might be an issue, but Ben's raced there before and his knowledge will be a help. I don't know how the altitude might affect the riders though.
"It's a huge honour for me to be chosen to manage the team. I'm really looking forward to it."
© Words and photo by Andy McGechan, www.BikesportNZ.com
Full story in your next issue of KIWI RIDER magazine.