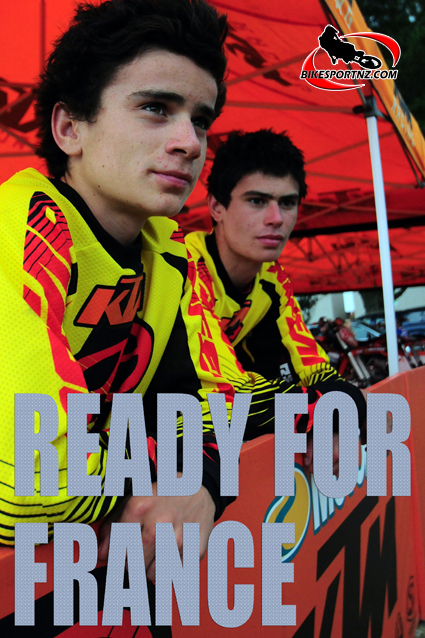 Fundraising has been going well with support from all corners for the McGoldrick boys of Rangiora, Isaiah and Micah, to get to this year's Junior Motocross World Championships in France.
"But there's still more to go," said their father Marty McGoldrick.
"We can confirm that the boys will be flying into Germany, accompanied by coach Antony Sproull and his partner Katherine. They will be met and looked after by Bodo Schmidt and his race team.
"The boys could also have the opportunity to race a week ahead of France in Germany. The support that the boys will be receiving looks good. There will be time to train and personalise their race bikes, as a mechanic will be on hand."
Isaiah McGoldrick finished 23rd in the 125cc class at the world championships last year, when they were staged in Taupo, while his younger brother Micah placed 8th overall in the 85cc class.
The only other Kiwi tackling the junior world championships this season, Mangakino's Kayne Lamont, is already on the other side of the world, currently contesting several rounds of the British Motocross Championships and selected rounds of the European Motocross 125cc Championships.
© Photo by Andy McGechan, www.BikesportNZ.com