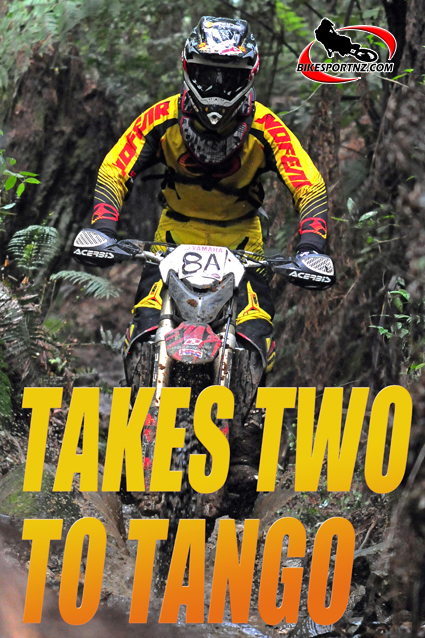 Brace yourself for the Woodhill Two-Man race series, kicking off on Sunday.
It's a three-race series, first two rounds via Rimmers Rd, Helensville, past "The Kawasaki Sandpit" entry.
Entry level to expert cross-country racing. Suitable all levels.
In 2009 the series had an average of 325 riders in each race. This event is one of the biggest cross-country races on the calendar.
It will not be postponed because of inclement weather. This is guaranteed.
Always new tracks. This is another guarantee.
Juniors from 9am start. Juniors race two hours (including junior ironman) Seniors (14 and over) 12 noon start. Three hours, including Ironman.
Approx 30-min loops for good clubmen. Experts 25 minutes.
Expecting to feature Red Bull Romaniacs winner Chris Birch, local ace Sam Greenslade who learned to ride the tight forestry trails of Woodhill from an early age, as did the Power cousins, Karl and Chris.
info www.thesandpit.co.nz or www.endlessdirtbiking.co.nz
© Photo by Andy McGechan, www.BikesportNZ.com