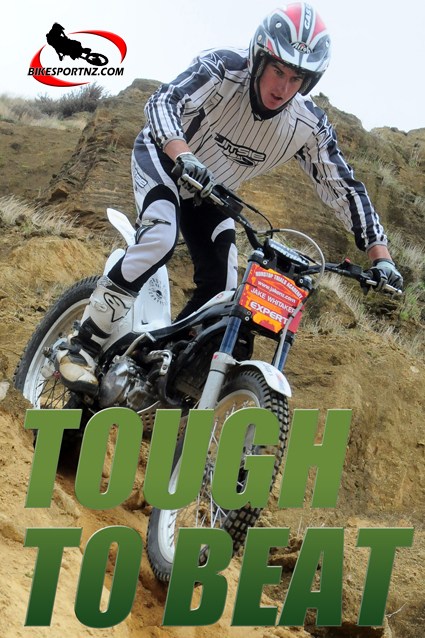 New Zealand's Jake Whitaker arrived home this week after tackling the first round of the New South Wales Trials Championships … and he had good news to tell.
"It was another awesome and successful trip across the Tasman," said the man from Wainuiomata.
"This was the first time I competed with Australia's top five riders since the champs last year, with the new bike and all the training I have been doing over the last few months.
"I felt great and ready to give them another run for their money. This time I was right up there with the top two and there were only a couple of points in it each lap.
"I was leading after the first and second lap five points in front of second place, I made a couple of small slip-ups on my last lap, on a section that I had been getting through for zero on the previous laps.
"This closed the gap even more, but not quite enough. I won the day by one single point.
"This wasn't ideal but I am definitely happy with the result and now leading after the first round and with the second only a couple of weeks away, there is still a lot of work to do between now and then.
"I look forward to getting back over and fighting to increase my lead over the championship."
New Zealand champion Whitaker reports that he will cross the Tasman to contest all four of the remaining rounds.
© by Andy McGechan, www.BikesportNZ.com