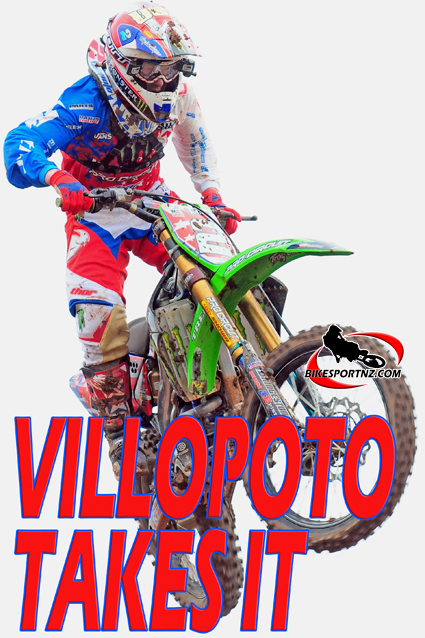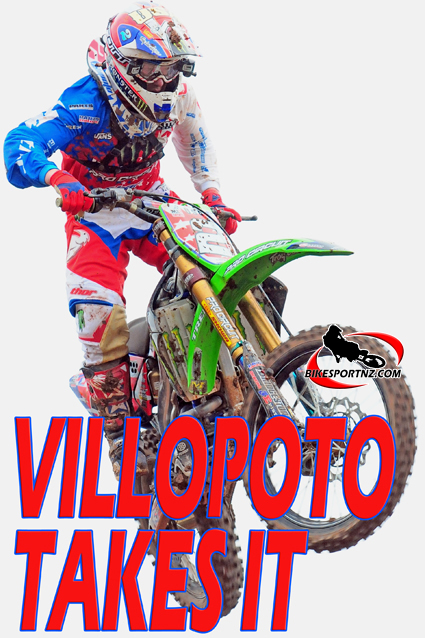 After a tough outing one week ago, Kawasaki's Ryan Villopoto rebounded to capture his sixth win of the year at round 12 of the US Supercross Championships in Florida on Saturday night.
AMA Supercross Lites Eastern Regional points leader and French Kawasaki rider Christophe Pourcel grabbed his fourth AMA Supercross Lites victory of the season.
Yamaha's Ivan Tedesco took the holeshot at the start of the AMA Supercross class main event, with Villopoto and Honda's Kevin Windham in tow. Suzuki's Ryan Dungey found himself in fifth. Shortly after the first corner, Villopoto made his winning pass and went on to lead all 20 laps.
Behind him, Windham and Dungey both moved forward and battled for the runner-up spot throughout the race before Dungey made his pass stick on lap 12.
Villopoto and Dungey would finish 1-2 while Honda's Trey Canard edged out Windham at the line for third.
"Yeah, you know, it's awesome," said Villopoto. "I got two good starts in the heat race and the main event. It started out as a rough day, going down in practice. I hurt my foot and went down the next lap after I finally got back up. I sat out the second practice because of it, so it was kind of a bummer of a day for me but this feels great."
With the win, Villopoto gained three points on his championship rival with five races remaining.
After winning the first three races of the season, Pourcel battled a pair of tough outings over the last two weeks, but returned to his tactical form in Jacksonville.
Privateer KTM rider Kelly Smith grabbed the holeshot with Honda's Sean Lipanovich and Honda's Jimmy Decotis following in second and third respectively.
Before the completion of the first lap, Australian Honda rider Brett Metcalfe moved into the lead, bringing Suzuki's Austin Stroupe and Pourcel along with him. The trio quickly gapped the field before Pourcel made a pair of great passes to take the lead on lap six and never look back. Stroupe kept his rival honest, finishing in second while Metcalfe held on for third.
Dungey currently holds a 21-point lead over Villopoto in the AMA Supercross standings. Pourcel leads Stroupe by seven points in the AMA Supercross Lites Eastern Regional Championship.
The 2010 Monster Energy AMA Supercross takes the Easter weekend off before resuming action in two weeks from Reliant Stadium in Houston, Texas.
AMA Supercross Class Results: Jacksonville:
1. Ryan Villopoto, Poulsbo, Wash., Kawasaki
2. Ryan Dungey, Belle Plaine, Minn., Suzuki
3. Trey Canard, Shawnee, Okla., Honda
4. Kevin Windham, Centerville, Miss., Honda
5. Ivan Tedesco, Murrieta, Calif., Yamaha
6. Davi Millsaps, Murrieta, Calif., Honda
7. Josh Hill, Carlsbad, Calif., Yamaha
8. Tommy Hahn, Alvord, Texas, Suzuki
9. Justin Brayton, Murrieta, Calif., Yamaha
10. Michael Byrne, Newnan, Ga., Yamaha
AMA Supercross Class Season Standings:
1. Ryan Dungey, Belle Plaine, Minn., Suzuki, 261
2. Ryan Villopoto, Poulsbo, Wash., Kawasaki, 240
3. Josh Hill, Carlsbad, Calif., Yamaha, 206
4. Davi Millsaps, Murrieta, Calif., Honda, 189
5. Kevin Windham, Centerville, Miss., Honda, 179
6. Justin Brayton, Murrieta, Calif., Yamaha, 164
7. Ivan Tedesco, Murrieta, Calif., Yamaha, 159
8. Nick Wey, Murrieta, Calif., Kawasaki, 131
9. Kyle Chisholm, Valrico, Fla., Yamaha, 115
10. Tommy Hahn, Alvord, Texas, Suzuki, 113
Eastern Regional AMA Supercross Lites Class Results: Jacksonville:
1. Christophe Pourcel, Groveland, Fla., Kawasaki
2. Austin Stroupe, Lincolnton, N.C., Suzuki
3. Brett Metcalfe, Lake Elsinore, Calif., Honda
4. Justin Barcia, Ochlocknee, Ga., Honda
5. Jimmy Decotis, Peabody, Mass., Honda
6. Troy Adams, Homosassa, Fla., Suzuki
7. Kyle Cunningham, Fort Worth, Texas, Honda
8. Matt Lemoine, Collinsville, Texas, Suzuki
9. Steven Clarke, Cairo, Ga., Suzuki
10. Justin Sipes, Vine Grove, Ky., Kawasaki
Eastern Regional AMA Supercross Lites Class Season Standings:
1. Christophe Pourcel, Groveland, Fla., Kawasaki, 134
2. Austin Stroupe, Lincolnton, N.C., Suzuki, 126
3. Justin Barcia, Ochlocknee, Ga., Honda, 102
4. Brett Metcalfe, Lake Elsinore, Calif., Honda, 95
5. Blake Baggett, Grand Terrace, Calif., Suzuki, 80
6. Ryan Sipes, Vine Grove, Ky., Yamaha, 77
7. Dean Wilson, San Jacinto, Calif., Kawasaki, 71
8. Kyle Cunningham, Fort Worth, Texas, Honda, 54
9. Martin Davalos, Cairo, Ga., Yamaha, 49
10. Troy Adams, Homosassa, Fla., Suzuki, 47
© Photo by Andy McGechan, www.BikesportNZ.com