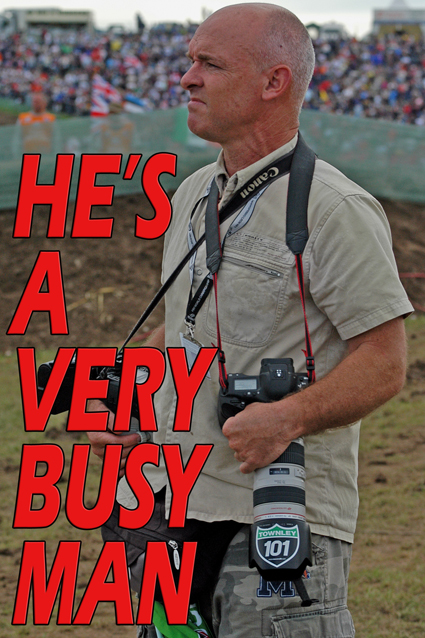 Our mate Geoff has been a busy lad.
In addition to the hugely-popular mxlarge.com, he now brings us an interesting new addition to the web world — a brand new website www.motorsportsalive.com
This site will have a whole bunch of motorsports action including Motocross, Enduro, MotoGP, Formula One, World Superbike, Speedway, Supercross, FMX, and a whole lot more. The site opened this week.
The site will have regular race reports on all the leading motor-racing events and also many videos and images.
www.motorsportsalive.com
© Photo by Andy McGechan, www.BikesportNZ.com