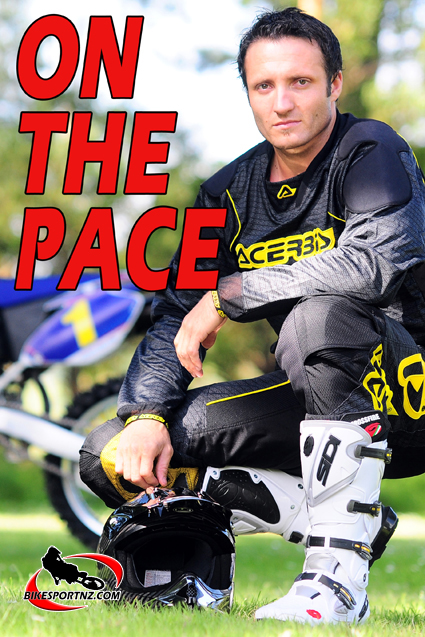 Manawatu's Adam Reeves is building up for his national title defence in the best possible way … by winning races.
The Yamaha ace headed to unfamiliar terrain near Wanganui on Sunday to tackle the club's cross-country series and it probably came as no surprise to anyone when the 2009 national cross-country champion won the day.
Supported by Carterton's Sargent Yamaha Motorcycle shop and Demon Energy Drinks, the 27-year-old Palmerston North printer won his first national cross-country crown last season and he has every intention of keeping it in 2010.
"Races like this one at Wanganui are an important part of my build-up to this year's national cross-country championships, which are set to kick off near Waipukurau in April.
"I feel confident after Sunday's win and I believe a successful New Zealand title defence is very much on the cards for me, although I do still have a bit of work to do on my fitness.
"Anyway, I had never done a cross country event up this way before, so I thought I would check it out," Reeves explained.
"The weather was good. It had threatened to rain but it held off and the less from perfect summer we have been enduring meant the ground was fairly soft, providing for some good traction and allowing the track to rough up nicely."
Reeves (Yamaha YZ450F) didn't get the start he wanted but he had soon shot past several riders and was unto the top five midway through the opening lap. A few kilometres later and he was up to third position.
"I was battling with a couple of the fast local riders. I took over the lead on the second lap and put the pace on to gap the few riders behind me that were doing a good job of keeping me honest," said Reeves.
"I came in to pit for fuel at the hour mark and (my girlfriend) Sarah told me I had a good three-minute lead. But I kept the pace on to the finish as I wanted to see how my fitness was coming along.
"Admittedly, I got a little tired, so it looks like I have some work to do before the big events start up.
"At the end of the day I took the win ahead of Danny Williamson and my cousin Ruben Vermeer finished third."
Reeves is sponsored by Yamaha New Zealand, Darbi Accessories, wearing Acerbis gear, Sidi boots, HJC helmets, Progrip goggles and supported by BikesportNZ.com.
Words and photo by Andy McGechan, www.BikesportNZ.com