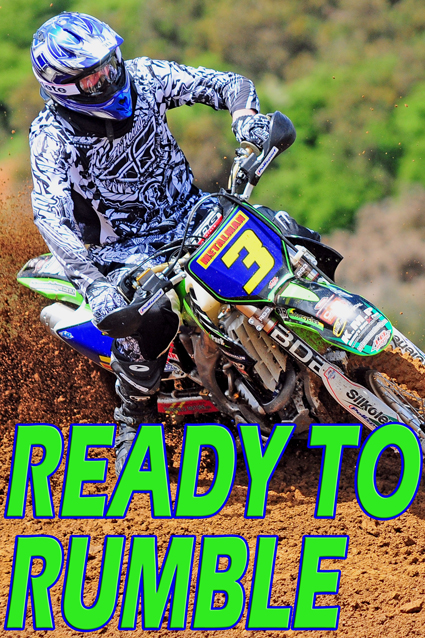 The Metalman KMP Cross-country Team is ready to go for the 2010 season.
Team director Kyme Herbert is pleased to announce that all negotiations with team sponsors and riders have now been finalised.
"We are very pleased to retain the support of our key sponsors and welcome on board some new ones for the 2010 season," said Herbert.
They are Metalman NZ, Kimmy's MX Park, Kawasaki, Mr Motorcycles, Moorfield Motors Ltd, Bruce Downing Builders, CJS concrete, W White Wholesale assisting with Fly, RK, Silkolene, Shoei, Barkbuster, Polisport, Afam and Asterisk, Kiwi Rider Magazine, Northern Accessories Ltd assisting with AXO, Ariete, Renthal and Michelin while ilabb will take care of the team's graphic requirements.
The riders are headed up by team captain Jason Moorfield (Te Kauwhata) who will campaign a KLX450 in the veterans class, Luke Ramsey (Pukekohe)KX250F 0–300cc 4 stroke under, Cam Downing (Taupiri) KX125, 0–200cc 2 stroke under, Sean O'Connor (Auckland) KX85 junior under and for the national teams' competitions Kevin Hermansen (Norsewood) KX250F veterans.
In addition to these riders for selected events requiring two rider teams we will host Kiwi Internationals Ben Townley (Mt Manganui) and Mason Phillips (Mt Manganui) and Local riders Gary Almond (Titirangi) and Jason Dickey (Raglan).
"Pre season events to date have seen the team maintain their momentum from a successful 2009 National Cross Country championship season even though all riders are only just returning to training and still setting up new machinery.
"We know it will be a very long tough season ahead and maintain respect for a number of very talented riders currently in and returning to the sport this year, but are confident we have the will and determination to gain some good results and exposure for our team and the sponsors."
The Metalman KMP Team will make the trip north on the 14th of November to support the Northern Experience Cross Country at Hikurangi organized by the Neild family in preparation for the Dirt Guide 6 Hour on the 28th at Whakamaru.
Several other regional events are on the team's calendar – The Belray, Raglan Rox, and Dirt Guide series leading up to the New Zealand North Island and New Zealand Cross Country Championships starting late February early March.
The Metalman KMP X – C Team would like to acknowledge the support of the following: Kimmy's MX Park, Kawasaki, Mr Motorcycles Ltd, Moorfield Motors Ltd, Bruce Downing Builders, Kiwi Rider Magazine, CJS Concrete Ltd, Fly race wear, Silkolene lubricants, RK chain, Shoei helmets, Afam sprockets, Asterisk knee braces, Polisport plastics, Barkbusters, AXO boots, Renthal bars and grips, Ariete goggles, Michelin tyres and moose tubes and Ilabb graphics.
Photo by Andy McGechan, www.BikesportNZ.com