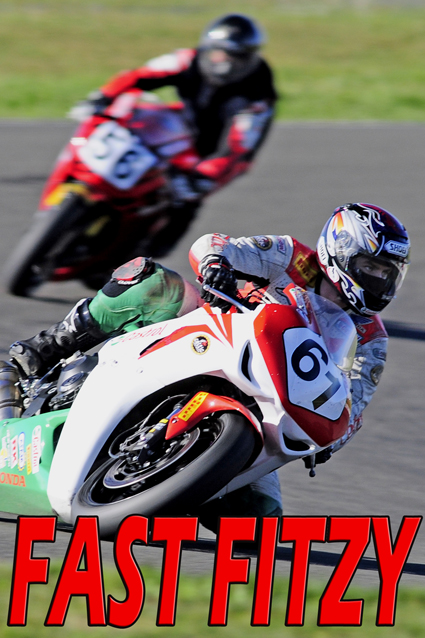 Taranaki's Hayden Fitzgerald is ready to step it up.
The 24-year-old from Bell Block finished a career-high fourth in the New Zealand Superbike Championships last season and now, with the 2008-09 season looming, the motorcycle ace is determined to go one or two places better.
Following his performance at Manfeild on Saturday — racing at the fourth round of six in the Victoria Motorcycle Club's winter series — that seems a very realistic ambition.
Fitzgerald (Honda CBR1000) came home 3-1 in his two superbike outings on Saturday, good enough to win the day ahead of his Honda team-mate Craig Shirriffs (on a count-back, after Feilding's Shirriffs finished 1-3), Hamilton's national No.2 Andrew Stroud (Suzuki, who went 2-2), Wellington's Glen Skachill (Suzuki, 4-4) and Hamilton's Adrian Cox (Suzuki, 5-8).
Fitzgerald also finished runner-up, behind Stroud, in the superbike feature race at the end of the day.
"It's no so much about winning races here, to tell the truth, it's all about getting myself set up for the nationals (which kick off in December)," said the modest Fitzgerald.
"I'm using this Victoria series as part of my preparation. We are trying different brakes and suspension settings and we've made good progress. I'm going into the corners with much more confidence now.
"Once I knew I'd achieved what I'd wanted with testing early in the day, the feature race was just about me getting out there and enjoying myself. Of course it's nice to win, that's what any racer wants, but I first had to concentrate on getting the small steps taken.
"I'm really looking forward to the nationals now and I feel a podium finish is on the cards this year."
Words and photo by Andy McGechan, www.BikesportNZ.com