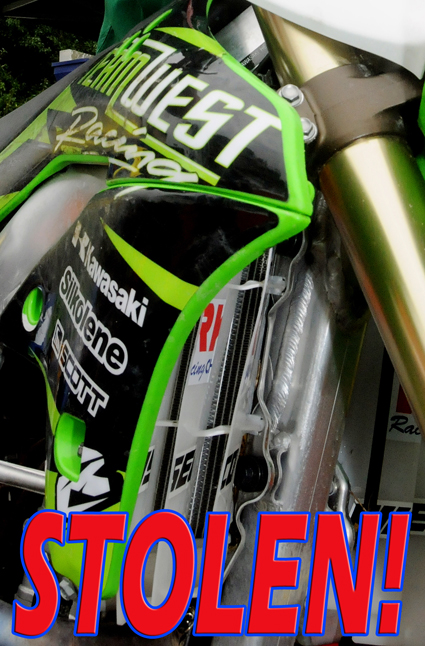 The Team West Racing truck was stolen from Henderson, in West Auckland, on Saturday.
"Fortunately it had no bikes in it and is insured," said owner Aaron Roberts.
The truck is a 1991 Nissan Condor, painted green with large Kawasaki lettering down the sides.
"I would really like to get it back because of the cost and time to replace. I am offering a substantial reward for info leading to its recovery. I am just hoping it has not been stolen for parts."
Anyone whop could help with information should contact Aaron at 09 8387933 (work) or cell 0272630405.
email valleywinemerchants@xtra.co.nz