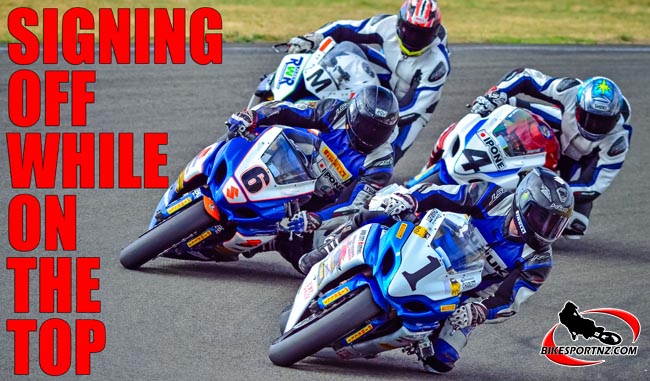 Dennis Charlett is quitting while he's at the top, something he could easily have done several times in the past because he's been on top of the New Zealand motorcycling scene many times over the years.
But this season is special because it was less than a week ago that he finally became the national superbike champion, the pinnacle of the sport here, and he did it with relative ease, despite the incredibly intense racing that was seen throughout the four-round series in 2014.
Charlett (Underground Brown Suzuki GSX-R1000) built up enough of a points lead at the two South Island rounds of the series that, by the time the racing headed up for the two North Island rounds, he was already in a very strong position.
He arrived at last weekend's double-header fourth and final round at Manfeild with a massive 24-points lead over Hamilton Kawasaki ace Nick Cole.
When it was learned that Cole would be a no-show at Manfeild – he had been clattered across the back of the head by a thug with a bar stool in a pub-bar incident in Taupo the preceding weekend, nothing to do with anyone in the motor-biking community – it meant the pressure on Charlett was further reduced and he could take things easy at Manfeild's final round.
And so it proved, with Charlett "cruising" to seventh, eighth and sixth placings on Friday and Saturday, enough to wrap up the premier class for 2014.
In the final race on Sunday, he was able to turn up the heat again and he led for most of the 10-lap race, ably demonstrating that he was a deserving champion, only to be passed for the win right at the end by visiting Australian Linden Magee (BMW S1000RR).
BikesportNZ.com-sponsored Taranaki rider Hayden Fitzgerald (Suzuki GSX-R1000) was the overall winner in the superbike class at Manfeild, winning the weekend with 2-2-3-4-3 placings.
BikesportNZ.com caught up with Charlett just after he'd clinched the title and before that exciting final day of racing.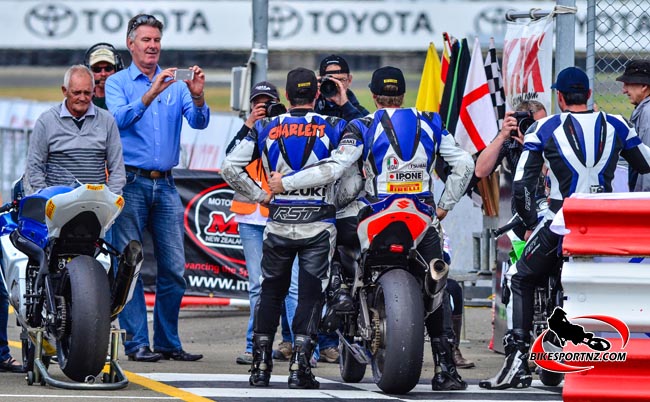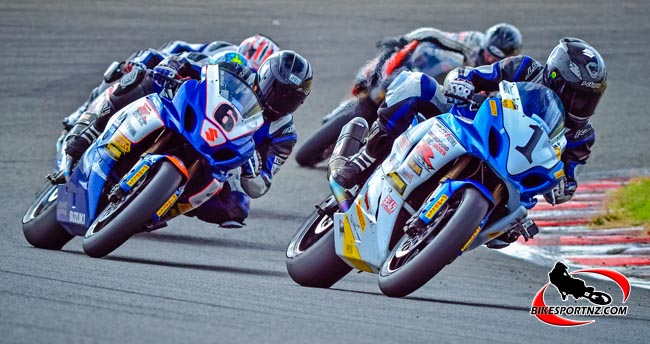 © Words and photos by Andy McGechan, www.BikesportNZ.com
Find BikesportNZ.com on Facebook HERE