As the going got tough, Tauranga's Duncan Hart got going, surging to within just two points of clinching the super moto crown at this season's Motorcycling Tri Series.
As the Cemetery Circuit at Wanganui went from sticky and hot to slippery and wet within just a few hours on Boxing Day, the Yamaha ace showed he was fastest to adapt, qualifying fastest and then taking his modified Bayride Motorcycles YZ450F to the front in both of the day's super moto races.
And he never looked back from there, scoring impressive back-to-back wins.
He eventually had to accept runner-up spot in the series to local Wanganui rider Richard Dibben (Honda CRF450), the series leader from round one, but Hart was also satisfied that he had been able to prove himself a title contender, even finishing a whopping 20 points clear of the third-ranked rider, last season's Tri Series super moto champion and fellow Yamaha ace Toby Summers.
Hart, a 37-year-old workshop manager, will race again at the traditional Battle of the Streets meeting at Paeroa in February and, if his performance at Wanganui on Boxing Day is any indication, his rivals have plenty to fear.
"I'm pretty pleased with this (Tri Series) result," said Hart.
"My goal was to achieve a top-three finish and I've finished No.2, so that's very good indeed."
Of the six races in the series – two at each round – Hart won three of them, and came close to winning another one as well.
"I won both races today and also won a race at Manfeild. I came close at the series opener at Hampton Downs when I was leading right up until about 30 metres from the finish. But two riders drafted past me on the line.
"I really respect my rivals on the track. The racing has been very close indeed and there have always been five or six riders who could win at any time. It's pretty exciting because there are always a lot of lead swaps in the races."
Hart won five races from five starts at the Greymouth street races over Labour Weekend and has therefore earned himself a bit of a reputation as a tough street fighter.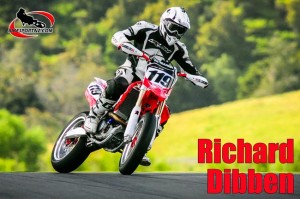 "I'll definitely be doing the Tri Series again next year and I'll be aiming for the No.1 spot."
Hart is supported by Mimico, Gull, The Equipment Centre, Endeavour Engineering, ENZED and Bayride Motorcycles in Tauranga.
© Words and photos by Andy McGechan, www.BikesportNZ.com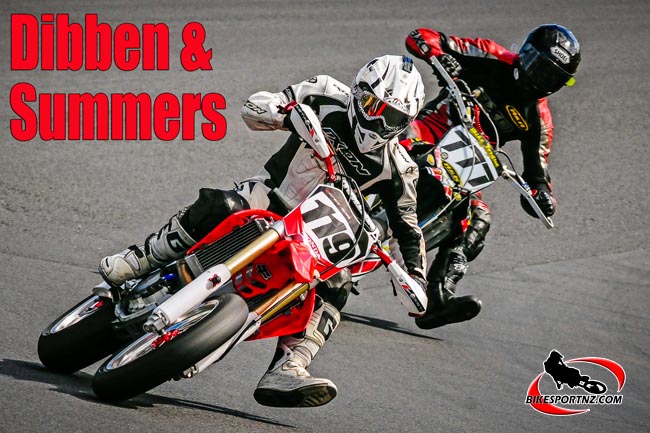 Leading final standings from the 2012 Suzuki Tri Series:
Formula 1: 1. Dennis Charlett (Christchurch, Underground Brown Suzuki GSXR1000) 120; 2. Sloan Frost (Wellington, Valvoline BMW S1000RR) 117; 3. Hayden Fitzgerald (New Plymouth, Suzuki NZ GSXR1000) 106.
Formula 2: 1. Jaden Hassan (Auckland, Home Buyers Reports Yamaha NZ R6) 116; 2. Jayden Carrick Jayden Carrick (Wanganui, Suzuki GSXR600) 107; 3. Thomas Kreutz (Germany, Yamaha NZ R6) 85.
Formula 3: 1. Glen Williams (Palmerston North, Suzuki SV650) 141; 2. Gavin Veltmeyer (New Windsor, Suzuki SV650) 106; 3. Scott Moir (Taupo, Honda RS450) 100.
Supermoto: 1. Richard Dibben (Wanganui, Honda CRF450) 134; 2. Duncan Hart (Tauranga, Yamaha YZF450) 132; 3. Toby Summers (Auckland, Yamaha YZF450) 112.
Post Classic Pre '89: 1. Glen Williams (Palmerston North, Bimota YB8 1000) 122; 2. Eddie Kattenberg (Te Awanga, Yamaha FZR1000) 121; 3. Damian Mackie (Te Puke, Suzuki RG500) 102.
BEARS: 1. Rhys Holmes (Katikati, BMW S1000RR) 106; 2. Sloan Frost (Wellington, Valvoline BMW S1000RR) 103; 3. Travis Moan (Auckland, BMW S1000RR) 101.