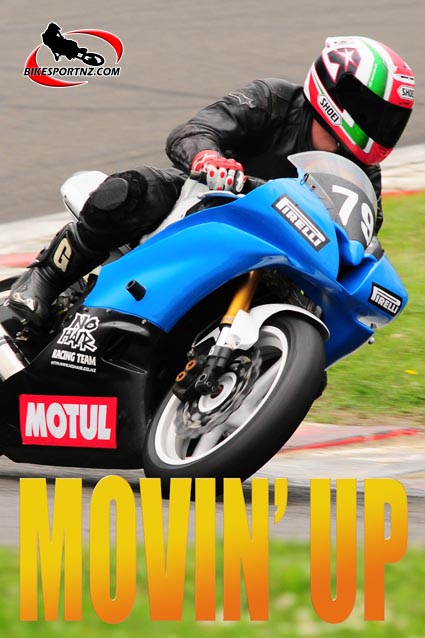 Auckland apprentice engineer Glen Orwin has a bold plan and it involves winning motorcycle races.
The 23-year-old from Mount Albert certainly has the talent and that's been recognised by No Hair Racing team boss Greg Percival, of Te Kauwhata, who has offered him a 2006-model 600cc Yamaha R6 bike to tackle this year's New Zealand Superbike Championships.
The former 125GP class racer isn't quite ready for the 600cc supersport or 600cc superstock classes, so he's modified his Yamaha R6 to make it eligible for the F3 class instead, engineering it to run as a 450cc triple.
His first outing on the bike was a glorious one, Orwin qualifying fastest and then winning all three F3 races at the Pukekohe Motorcycle Club Championships in November.
"It's a well set-up bike and has plenty of horsepower, with Yamaha race kits parts in it," said Orwin. "I'm just riding a bit carefully at the moment, because I don't want to throw the bike down the track.
"I'm starting to get better. Coming from the 125cc class, it's hard to get used to a 450cc or 600cc bike, but I had a top-10 finish in the F3 class at round one of the Tri Series at Hampton Downs (near Huntly, just over two weeks ago) and that was only my third outing on the bike.
"This is a stepping stone for me to race n the 600cc class proper in a couple of years."
Judging by his progress so far, it won't be long before Orwin can probably expect to claim his first win in the F3 class and then move himself up to race the team No Hair Racing Yamaha in the 600cc class as well.
In the meantime, look for him to feature in the Formula Three Sportsbikes class during the Cemetery Circuit races on the streets of Wanganui tomorrow (Boxing Day), the traditional post-Christmas event that also doubles as the third and final round of the Suzuki Tri Series.
He knows he'll face a tough time from class leader Glen Williams (Suzuki SVR650), of Palmerston North, Taupo's Scott Moir (Honda RS450) and Taranaki's Terry Fitzgerald (Suzuki SV650R) and also from the Wanganui locals, in particular riders such as Jason Daws, George Gaisford, Todd Ackroyd and Wyal Ben-Ezra.
© Words and photo by Andy McGechan, www.BikesportNZ.com