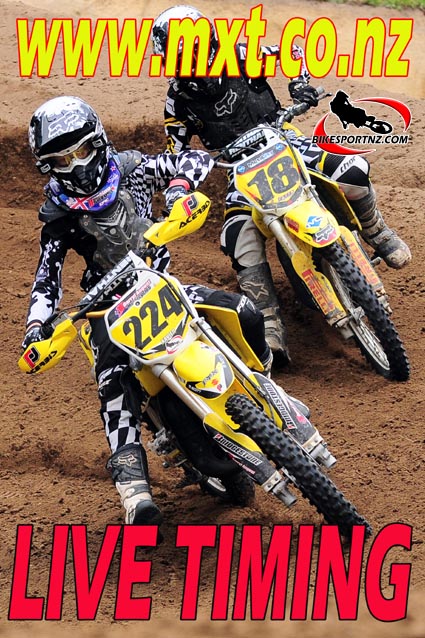 The motocross world is moving at a fast pace … an understatement if ever there was one.
But it is the pace at which it is changing that is perhaps epitomised most by one of the key people behind the scenes, Taupo's Nicole Bol and her MX Timing operation.
Not only do racers, promoters, organisers and professional media outlets such as BikesportNZ.com have results printouts supplied the instant races finish, but fans and spectators can now keep an eye on races as they progress in real time, though live timing, or even listen to commentary on their cell phones.
MX Timing (NZ) Ltd is raising the bar for motocross in New Zealand, providing an online entries service, live timing and also live commentary via www.mxt.co.nz
This was available at the 40th annual Whakatane Summercross earlier this week.
Of the more than 500 riders who raced the big event, 420 of them registered their entries online through MX Timing.
About 900 viewers watched the live timing stream over the two days.
Live timing will be available for the following key New Zealand events this summer:
The Taupo Supercross on January 14; The annual Woodville Motocross GP and the New Zealand Motocross Championship rounds at Patetonga, Pukekohe and Taupo.
© Words and photos by Andy McGechan, www.BikesportNZ.com