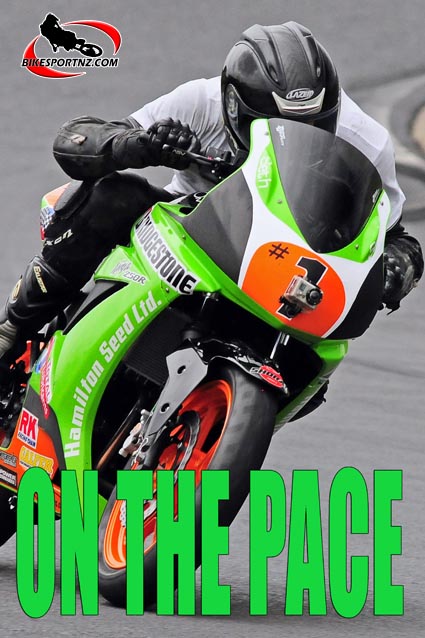 West Otago's Seth Devereux hopes to again make his rivals green with envy this season.
Racing a 2009-model Kawasaki Ninja 250, the motorcycling road-race hero from Tapanui romped to victory in the Prolite 250cc class last season, finishing the national championships a massive 160 points ahead of Palmerston North's Paul Billington and 164 points clear of third-ranked Sarah Elliot, of Otaki.
But that was last season and now the 2012 series is just around the corner.
On Saturday he took his new fuel-injected 2011-model two-cylinder 250cc Kawasaki Ninja into battle against the more powerful four-cylinder bikes in the Ultralites class at the opening round of the Tri Series at Hampton Downs, near Huntly, and he emerged with very encouraging results.
Devereux finished fourth and third in his two outings, good enough for him to finish third overall on the day, just ahead of fellow Kawasaki rider Sam Croft, of Paraparaumu.
Devereux's abbreviated Tri Series campaign – he won't race the final round on Wanganui's public streets on Boxing Day – is all a part of his build-up for the nationals, due to kick off at Ruapuna, in Christchurch, on January 8.
"This event is only my second session on the new bike and it's hard up against the four-cylinder bikes, but I feel strong and also feel comfortable that I can defend my Prolite 250 crown," said the just-turned 20-year-old.
"I expect Ngatea's Alex Bowers and Christchurch's Alex Faulkner to be my biggest threats."
Devereux's experience at Hampton Downs at the weekend will stand him in good stead with the championship riders back at the north Waikato circuit for the fourth round of five in the national series on March 18.
Honda's Elliot (pictured below) won both Ultralites races at Hampton Downs on Saturday.
© Words and photos by Andy McGechan, www.BikesportNZ.com