Today we bring you part three of our Ben Townley feature.
Although Townley was back racing the MX1 class in the Motocross World Championships at the start of 2011, there was still something was not quite right with the brave Kiwi.
With the blessing of his employers – the France-based CLS Kawasaki Team – he returned to New Zealand to try to put things right again.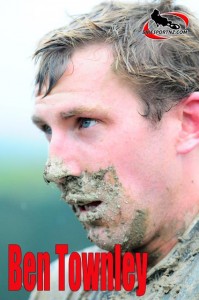 The Bay of Plenty man was determined to again fly high in the motocross firmament but, for the time being at least, he was self-imposed on restricted duties, back home in New Zealand to build back up in his strength and confidence.
"I've dealt with my fair share of misfortune but those two injuries (the stadium crash in Auckland in November 2010 and the broken jaw in January 2011) really knocked the wind out of me," said Townley.
"The CLS Kawasaki team were excellent to me and I couldn't have asked for better. It was a very tough decision to make to leave them and come home.
"I just needed to re-create myself again. I have had a lot of critics but I didn't want to line up in Europe again, or anywhere else for that matter, until I was 100%.
"I was able to focus properly on getting back some core fitness, something you can't really do while you're racing week-in and week-out.
"I went through this last three months and realised there was still so much I wanted to achieve. I don't really look back at the things I've done, I'm still looking forward.
"That for me is what gives me the drive to get out of bed and do what I do. It is a tough sport and, with the things I've been through, I need to start walking before I run again. I'm being realistic but I definitely have the drive there."
Over the past month, securing a contract ride next year has become his focus. It's been tough, given his difficult year, but there has also been some hope. He's been in negotiations with a team in the United States.
"I need to be in a position where I have good people and structure around me because I have to lay a good foundation next year … and go from there."
American teams usually like riders to compete in the supercross from January to April and the motocross from May to September.
With a young family in New Zealand, he wants to compete only in the motocross, a potential sticking point for negotiations.
Townley is hoping his recent appearance at the Monster Energy Cup in Las Vegas will help his cause.
He qualified third in Las Vegas and finished second in the first race but then he bent his chain guide in the next race – which was absolutely no fault of his – which forced him to pull out.
While the bent chain guide was frustrating, his outing at the Monster Energy Cup was a massive step forward and certainly impressed a few observers.
It showed he still has the ability to compete, and possibly to win again, at the ultimate level.
"Before these injuries I had goals and dreams to achieve," he said. "Up until I went away to Las Vegas, I was still building back to knowing if that was what I really wanted to achieve in life.
"When I sat there on my bike at the start line, the biggest question was answered. I was ready to be there, I was ready to race, and – more than anything – I wanted to win."
There is no doubt that Townley can win again. The fire is back, the determination more keen than ever and all he needs now is a stage to perform on.
In the coming weeks, BikesportNZ.com will bring you the latest developments. Watch this space.
© Words and photos by Andy McGechan, www.BikesportNZ.com