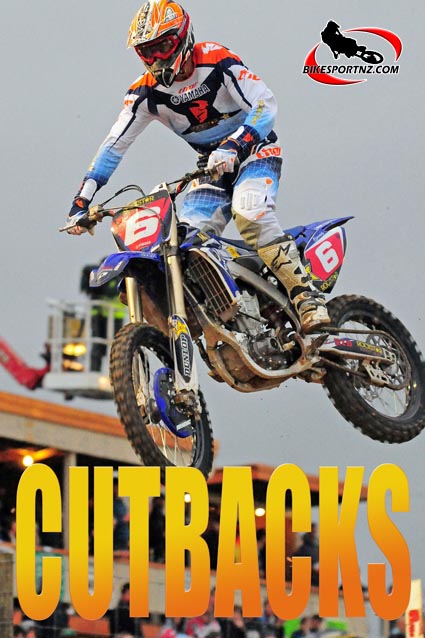 This season's New Zealand Supercross Championships have been reduced from four rounds to three.
And just one of those rounds will be in the North Island.
The South Waikato Motorcycle Club has withdrawn its track at Amisfield, in Tokoroa, from the series and will now not be hosting a round of the nationals.
Tokoroa was the original national supercross championship venue – hailed as New Zealand's first way back in January 1989 – but financial concerns because of reluctance from sponsors appears to be at the root of the decision.
South Waikato Motorcycle Club president Richard Feierabend comments:
"It was an extremely difficult decision not to run supercross next year due to our proud history, but it would not be good business sense to risk running at a loss again this year.
"We did consider running a low key event but we felt it would not do justice to the supercross series.
"The club is not broke but cannot afford to take the risk without major sponsors for this event.
"We will be looking to run supercross again in the future and this is not an end to supercross at Tokoroa."
The SWMCC committee adds:
"We have suffered a loss of major money sponsors due to the economic downturn and the supercross meeting has run at a loss over the past two years due rain on SX days contributing to us not getting the crowd.
"Because of low numbers at winter series events, the club has not made the money over the past years to help cover the running costs of the SX meeting. We believe that the shifting of the senior nationals to February and March has contributed to this."
The amended NZ Supercross Championships calendar is as follows:
Round 1               Timaru, January 4, 2012
Round 2               Motueka, January 7, 2012
Round 3               Taupo, January 14, 2012