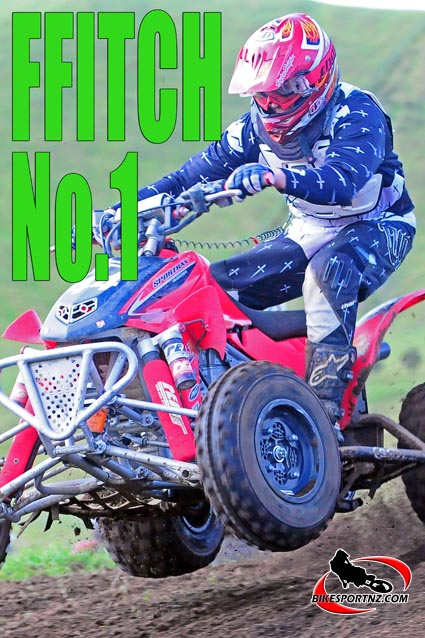 Amberley's Ian Ffitch is the national ATV champion for 2011.
The Honda rider looked virtually unbeatable at the two-day New Zealand ATV Championships at Fell's Farm, near Kaukapakapa, at the weekend but his six wins and one runner-up finish from his seven premier grade races was perhaps slightly less convincing than it sounds.
"Five or six guys had the chance to win in every race. It wasn't so easy," said the modest Ffitch afterwards.
"It was very close racing and I really did have to earn it."
Rotorua's Jason Jepson (Yamaha) was the man who ended Ffitch's win streak, taking victory in the rain-marred final race of the weekend.
Jepson finished runner-up overall with Stratford's Scott Keegan (Honda) taking third step on the podium in the premier grade.
Motorcycling New Zealand ATV commissioner Wade Taylor, of Napier, said the event was "extremely well run".
"We were a bit lucky with a few showers on the Friday night helping to keep the dust down through the weekend. Dust only started to be a problem late on Sunday and then it rained again before the last race. It was perfect timing really.
"The racing was extremely tight throughout the grades and made for good spectator viewing."
Auckland's Sean Burborough (Suzuki) won the open class while Ohakune's Brett Wilson (Honda) won the 450cc production class.
Thames rider Vaughan Adams (Suzuki) won the veterans' crown and also finished third overall in the open class, while Auckland's Thomas Newton (Yamaha) won the production 250 class.
"The production 250 class is a new class this year, designed to keep down the costs of racing, but it also turned out to be one of the most exciting with racing very tight indeed," said Taylor.
Meanwhile, Matamata's Jacob Klaus (Honda) won the junior grade, Auckland's Levi Nairn (Pro Shark) won the mini 7-11 years' title and Christchurch's Nina McVicar (Honda) was unbeaten in the chase for the women's title.
© Words and photo by Andy McGechan, www.BikesportNZ.com