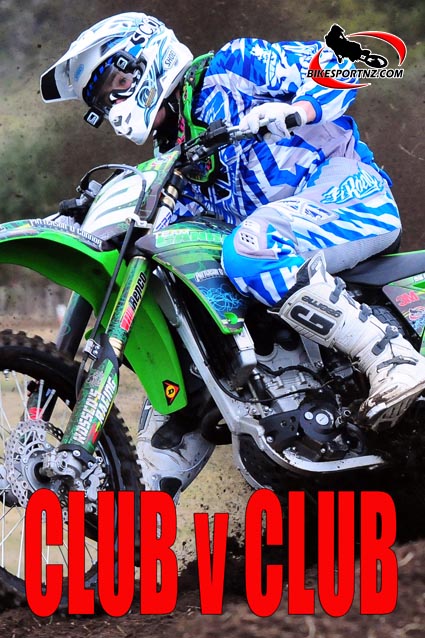 The Club of Nations Motocross is all set for this weekend.
This Saturday the Taupo Motorcycle Club will host the second annual Club of Nations Motocross, a fund-raiser to assist New Zealand's three-rider national team to again enter the sport's "Olympic Games of motocross", the annual Motocross of Nations, this year being held at St Jean d'Angely, in western France, in September.
It's very expensive to send a team of three riders, their bikes, mechanics and everything they need to compete, to the other side of the world each year and, with this in mind, the Taupo club came up with a domestic equivalent of this great international event, the "Club of Nations".
Racing this Saturday will be at the popular Digger McEwen Motorcycle Park, on the outskirts of Taupo.
It was a huge success last season, with the Pukekohe Motorcycle Club eventually taking the crown. A total of 20 New Zealand clubs signed up to be involved at the inaugural event last season and the same number have also entered for this weekend's event.
The entry fee from each of the clubs, plus a gold coin donation from the hundreds of spectators expected to flood the circuit, and the proceeds from raffle ticket sales will be a welcome boost to the Kiwi team's bank account.
Each club team comprises six riders — three junior and three senior riders – who will compete on 85cc, 125cc, 250cc and 450cc machines.
Past and present champions will be competing in Taupo, including Rotorua's Michael Phillips, bothers Darryll and Shayne King, while perennial frontrunners such as Hamilton's Josiah Natzke, Rotorua's Scott Canham (the BikesportNZ.com man is the rider pictured above) and Masterton's Mason Wilkie should also feature.
Kaukapakapa's Josh Jack (the BikesportNZ.com rider pictured below) and Taupo stars Nick Saunders and Cohen Chase are also among those expected to present perhaps the toughest challenge to the strong Pukekohe contingent.
Gates to Digger McEwen Motocross Park will be open from approx 7am onwards
Food and beverages will be available from our club kitchen Saturday and Sunday. Barbeque and beers will be available at the end of racing.
© Words and photos by Andy McGechan, www.BikesportNZ.com