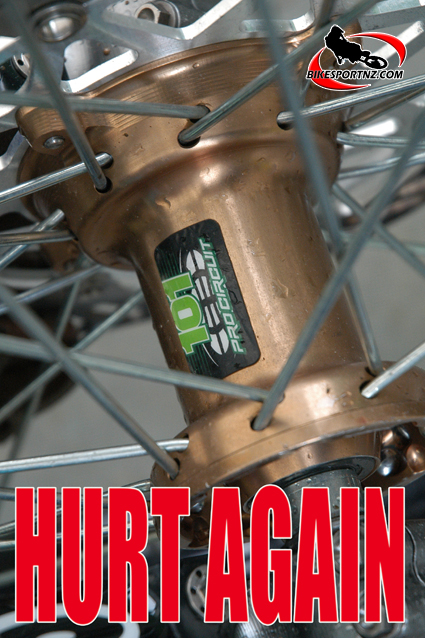 Taupos' Ben Townley has had to further delay his return to racing.
The former MX2 world champion, scheduled to return to racing for the French-based CLS Kawasaki team in the MX1 class at the world championships starting in Bulgaria on April 10, injured himself last weekend.
He hurt himself while practicing at a private track.
Townley was unfortunate, as he broke his jaw in the crash and underwent surgery this week.  His jaw has been successfully repaired and Townley will have to rest for a couple of weeks before coming back in Europe to enter his new challenge after racing successfully in the USA since 2006.
"I was completing my last 30 minutes moto for the day when I got cross-rutted on one of the jumps and went down hard, hitting my jaw on the crossbar of the handlebars.
"On the positive side it was a clean break and doctors have gone in through the inside of my cheek and put a plate in. It's going to be a bit awkward for the next few days but I've been through so much in the last few years I'm sure I'll get over this one pretty quickly," said Townley who will be back in Europe a few weeks before the opening round of the FIM MX1 World championship in Sevlievo (Bulgaria).
He had already been showing signs of recovery from an earlier spill, when he dislocated his hip during action at the Auckland round of the Australasian Super X series.
© Photo by Andy McGechan, www.BikesportNZ.com