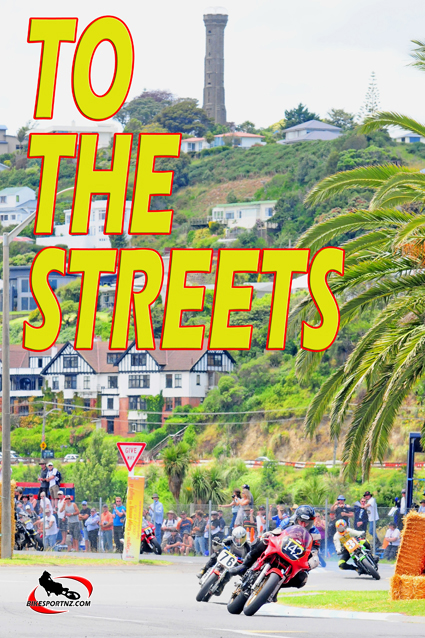 The pace is again expected to be scorching during this summer's Raceweek 2009 Suzuki International Tri-Series.
Organiser Leighton Minnell, of Wanganui, is gearing up for a massive festival of motorcycle road race action during December at Manfeild, Wanganui and Taupo.
Record entries are expected from New Zealand riders for all three rounds, although almost a dozen Australians have already signed up to battle for and take home their share of the total $32,000 prizemoney. Further overseas entries are expected in the lead-up to the biggest international series staged in New Zealand for several years.
Top New Zealand riders, such as defending Promoto Tri-Series champion Andrew Stroud (Suzuki), will be doing everything they can to keep the money at home.
Dubbed 'Raceweek', the three-round series will be held in a quick-fire format at tracks around the central North Island, with little time between meetings for bike repairs.
Manfield kicks off the series on December 19 before competitors and race fans flock to Wanganui on Boxing Day for the annual Cemetery Circuit street racing. Australian riders who have performed well in front of the 15,000 strong Wanganui crowd in recent times include Gareth Jones, Damien Cudlin, Chris Seaton, Scott Charlton, and Josh McFarlane in Supermoto.
Taupo Motorsport Park hosts the final round on Monday December 28, where the series trophies will be awarded.
The previous day, December 27, a three-hour race for bikes over 600cc will be held, with Australian Superbike star Robbie Phillis hoping to better the 2008 third place finish of former double World Superbike champion and now Taupo resident Fred Merkel, who rode with Jamie Rajek last year. Sunday's racing will be followed by a 'legends' ride-past and a re-union function for former top NZ road racers.
Entry forms and further details can be found on www.raceweek.co.nz or www.cemeterycircuit.co.nz.
Phone organiser Leighton Minnell on 0064 27 444-4731.
Event Schedule:
Rnd 1: Manfeild, December 19
Rnd 2: Wanganui, December 26
Rnd 3: Taupo, December 28
Photo by Andy McGechan, www.BikesportNZ.com