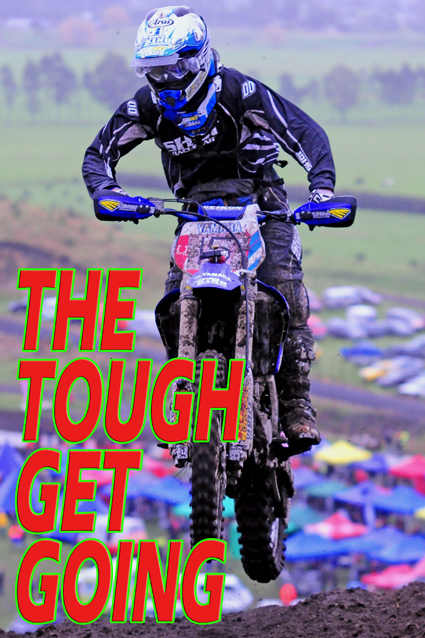 Wimps need not apply.
It will be the cream of the cream who head to the Bay of Plenty again this weekend for the big annual Tarawera 100.
The gut-busting Tony Rees Yamaha-sponsored motorcycle marathon, staged near the forestry town of Kawerau, is New Zealand's largest and most popular annual cross-country race and each year it attracts the nation's toughest sports men and women.
Among those lining up will be former and current national champions and other leading contenders from all the various dirt bike motorcycle codes — motocross, cross-country and enduro racing.
Even exponents of tarseal racing, such as former superbike champion Tony Rees (Yamaha), of Whakatane, have been drawn to compete in this race in recent times. Rees owns the local Yamaha dealership and, while he won't compete this year, it is his company that will sponsor the event.
"It definitely another quality field of riders entered this year," said Rees, who also part of the organising committee.
"It's a race that sorts the men from the boys and this year will be no exception."
Defending Tarawera 100 champion Damien King (Yamaha) is expected to again be a frontrunner, along with last year's runner-up, King's his elder brother Darryll King, head of the Subway Yamaha team, and the man who placed third last year, Auckland enduro ace Chris Birch (KTM).
Tauranga Honda rider Peter Broxholme is a likely frontrunner, as are national enduro champion Rory Mead (Yamaha), from Whitby, and national cross-country champion Adam Reeves (Yamaha), from Pahiatua, as well as Marton's national enduro and cross-country title winner of 2008, Suzuki rider Cam Smith.
Kawasaki will also again be there in force with Pukekohe's Luke Ramsey and Taupo's former national cross-country champion Nick Saunders.
Also expect riders such as Whakatane's Darren Capill (Yamaha), Hawera's Daryl Hurley (Suzuki), Te Kauwhata's Jason Moorfield (Kawasaki), Norsewood's Kevin Hermansen (Kawasaki), Whangamata's Jason Davis (KTM), and Rotorua's former Tarawera 100 champion Cam Negus (Yamaha) to feature near the front.
Words and photo by Andy McGechan, www.BikesportNZ.com