Introducing the Queens Of Dirt – A small group of women from New Zealand's dirt biking community who share a passion for riding bikes have come together to form the 'Queens Of Dirt'.
So what's this all about? Leading women's cross-country racer Jane Whitaker explains:
"Our aim – to connect like-minded women and girls of all abilities and skill levels, and to support them to empower each other, build confidence and develop a sense of community for women in New Zealand's dirt biking 'scene'.
"Our vision is to build a community of confident kiwi chicks on dirt bikes.
"Our mission is to promote dirt biking to girls and women of all ages to encourage self-improvement and confidence in themselves and others.
"We aim to facilitate the continued improvement of riding skills and confidence of all levels of participants.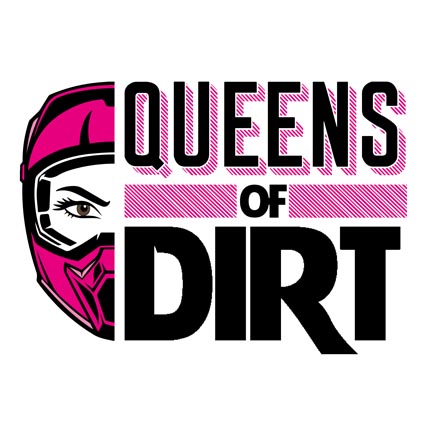 "We want to encourage participation by offering annual skills and maintenance clinics to improve knowledge of bike handling skills and equipment.
"We will help riders gain confidence for first-time races.
"We will organise an annual event to help form connections between like-minded women.
"We will help beginners break into the sport and enjoy dirt biking (also helping to grow the number of women in the sport).
The Current State Of Women's Dirt Biking In New Zealand
The Queens Of Dirt committee invited women and girls from across New Zealand to participate in a short survey. It was designed to gather demographic and behavioral information about females that ride dirt bikes who reside in New Zealand so that we can better understand, and thus better service, the female dirt biking community. Whitaker said that 224 participants completed the survey.
Women's dirt biking in New Zealand remains small. This is reflected in both the number of women that completed the survey and the number of women affiliated with the likes of Motorcycling New Zealand.
More than half of the survey respondents are located in Auckland, Waikato or the Bay Of Plenty with their ages ranging almost evenly from young girls to 44-year-old women. More than half of the respondents associate themselves as being intermediate riders. Trail riding, motocross and cross country are the key types of riding survey respondents take part in, with more than 90% of respondents doing this for FUN. For more survey results keep an eye on the Queens Of Dirt facebook page.
While the community remains small, this presents a great opportunity to interact with an engaged community of women. This also presents an opportunity for growth in the future.
What's On The Radar?
Queens Of Dirt will host an inaugural (to become annual) event in 2019. Good vibes, high energy and great people will join forces to make this a day not to be missed on every female's dirt biking calendar.
Queens Of Dirt will host approximately 100+ girls and women for the day, to ride bikes and most importantly have fun.
Picture this – A day of trail riding, riding clinics, equipment clinics, moto ice-cream team relay (that's a winning combo), photographer to capture that rad image of every female rider and a special T-shirt for every female (t-shirt designs will change annually).
The day will be topped off with a social function in the evening. Riders will kick off their boots and get dolled up. After hearing from an inspirational athlete over a glass of wine and nibbles, the awards ceremony for the moto ice cream team relay will be held and spot prizes will be drawn. Riders will have then have an opportunity to mingle, chat and meet other riders. Thanks to our amazing sponsors we have coming on board, the day will be heavily discounted!
So, watch this space, more info will be coming out soon! To stay up to date, head over and give our face book page a like – Queens Of Dirt!
Find The Queens of Dirt on FACEBOOK here
© Photo by Andy McGechan, BikesportNZ
Find BikesportNZ.com on FACEBOOK here