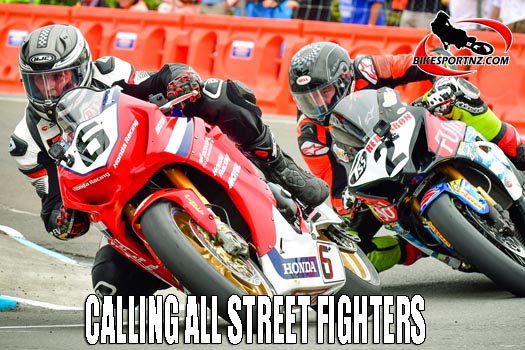 It's time to get ready for the start of the Kiwi road-race season, especially if you're a street racing hero.
The annual Greymouth Street Races are coming up this Labour Weekend, October 20-21, and, if you're serious about winning, you probably need to be making your plans now.
Just like the popular North Island street affairs on Whanganui's Cemetery Circuit racing (on Boxing Day) or the annual Paeroa Battle of the Streets (in February), the South Island has its Greymouth Street Races.
These races are extremely popular with riders and fans alike and only the very best and bravest can stand on the top step of the podium.
This year is the 29th running of the Greymouth Motorcycle Street Race.
You can join in the excitement as more than 100 riders, on a wide range of machines, battle it out to be first over the line in their respective classes. There are eight motorcycle racing classes each having three rounds of racing throughout the day. Practice starts about 8.30am, with racing from about 9am.
Unique to the Greymouth event are the Westland Kart Club demonstrations which are spread throughout the day's racing. These guys put on an awesome display of fast sideways action that always pleases the crowd.
Another unique attraction to this event is the Super Motard off-road dirt section which sees the motocross-based machines running on the main sealed circuit with a deviation onto the off-road dirt section. A technical section of berms, jumps and undulating surfaces provides a challenge for the riders.
If you are there on the Saturday, take the opportunity to meet the riders and check out the wide cross-section of machinery at bike check, from 1pm at Aratuna Freighters yard on Gresson Street.
© Photos by Andy McGechan, www.BikesportNZ.com
Find BikesportNZ.com on FACEBOOK here