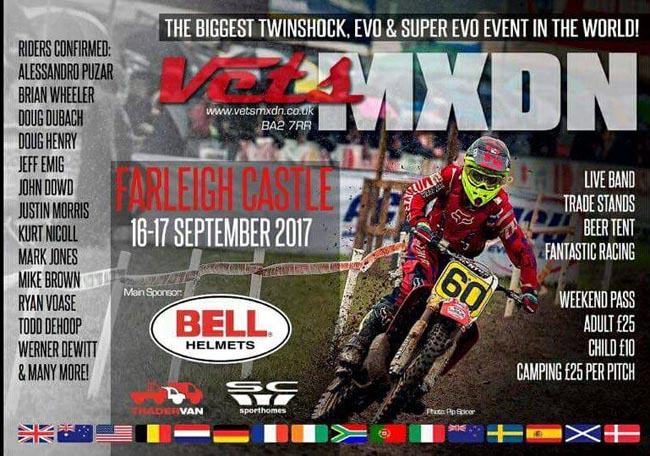 A team of Kiwi riders are heading off to Farleigh Castle, in the United Kingdom, next month, hoping to score points at the annual Vets Motocross of Nations.
The New Zealand squad has been confirmed as Tom Twist (#66 YZ490), Mitch Rowe (#67 CR500), Greg Ngeru (#68 CR500) and Ben Harding (#69 CR250).
The team will travel to the UK in September and race in the Teams Pre 90 EVO bikes grade and they could be up against some pretty famous names, including Kurt Nicoll, John Dowd, Jeff Emig and Alessandro Puzar, to name a few.
The bikes are being leased for the weekend from Roy at MBO Power, with two days of pre-testing planned for the riders, along with two factory technicians for this and the event itself.
The bikes (suspension and engines) are fully from-the-ground-up re-builds, with Ohlins custom-built suspension to suit each riders' weight, etc.
The team is going to put up a Team NZ VMXdN Race shirt as a raffle, $10 per ticket and all proceeds go towards the team's travels.
The team also puts out a "big thank you" to the VMX.CO.NZ club for assisting.
Find BikesportNZ.com on FACEBOOK here