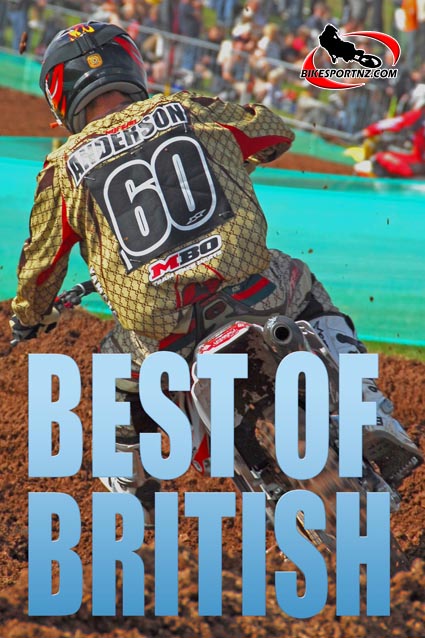 It was tough going for the New Zealand contingent racing at the fourth round of the Maxxis British Motocross Championship at Milton Park, Northampton, at the weekend.
The two New Zealand riders in action for the NZ DBG Suzuki Team – Rotorua's John Phillips and Masterton's Bjarne Fredericksen – were joined in the UK for the first time by compatriot Cameron Dillon, of Taupo, racing for the Route77energy Honda team.
Of the three Kiwis, only Phillips was able to score points at the weekend, finishing 14th in the third and final MX2 class moto of the day. Phillips' score-line for the day was 21st, 21st and 14th.
Dillon debuted in the competition by finishing 34th, 29th and 30th.
The MX2 class was won by American Yamaha ace Zach Osborne, with Swiss rider Arnaud Tonus and Briton Elliott Banks-Browne rounding out the top three.
The MX1 class was won by British former GP star Brad Anderson (pictured above), who went 1-2-1 for the day, while runner-up was Kristian Whatley, with Martin Barr finishing third overall.
Fredericksen finished 26th, 29th and 28th in his three MX1 class outings.
Anderson and Osborne lead their respective classes after four of eight rounds.
The Kiwi DBG Suzuki Team is managed by former Hawke's Bay man Rex Michau.
© Words and photo by Andy McGechan, www.BikesportNZ.com