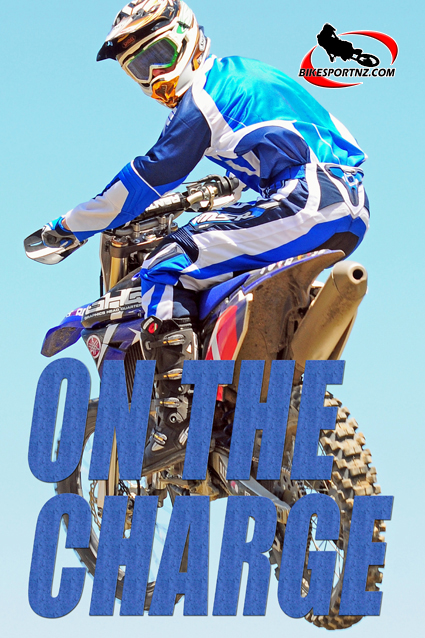 New Zealand's Paul Whibley has maintained his push to the top of the off-road bike scene in the United States after winning the latest round of the Off-Road Motorcycle and ATV (OMA) Championships in Kentucky at the weekend.
Defending champion Whibley (Yamaha WR450F) easily won the elite Pro class race at Clay City, round four of the OMA series.
This was enough to see the rider from Pahiatua settle at fourth overall in the championship, now just one point behind joint second-placed men Thad Duvall (Yamaha) and Jimmy Jarrett (Kawasaki). Another American, Scott Watkins (Kawasaki), leads the standings, though with just seven points more than Duvall and Jarrett.
"The practice lap on Saturday revealed a tough, tight and extremely slippery track," said Whibley.
"It was hard-pack clay that had been watered well by several downpours from passing thunderstorms.
"But Sunday dawned fine and hot, with the soil drying rapidly. By race time conditions were looking pretty good.
"Off the start I got a good jump and was just beaten to the holeshot line by Jordan Ashburn (Kawasaki). A couple of corners later he went for a skate on a slick high-speed sweeper. I nearly got tangled in his bike and only managed to avoid going down with him by running off the track and into the weeds.
"Scotty Watkins inherited the lead. Jimmy Jarrett found a good line and snuck past both myself and Scotty and he began to up the pace.
"The track was tight with a lot of logs to hop over and passing was tough.
"I managed to get by Scotty when we came to a tree that had fallen on the track overnight. The confusion allowed me to move by and close in on Jimmy. I finally got by him and latched onto Thad and got past him soon afterwards.
"It's good to be back on the top step of the podium. Finally I feel the result reflects some of the hard work the team is putting in."
Whibley's next assignment is round nine of the parallel Grand National Cross-country Championships (GNCC), set for West Virginia on June 27.
Whibley is also the defending champion in the GNCC series.
Leading results from round 4:
1. Paul Whibley (Yamaha)
2. Jimmy Jarrett (Kawasaki)
3. Scotty Watkins (Kawasaki)
4. Nick Fahringer (Husaberg)
5. Zach Klamfoth (Yamaha)
Leading standings after four rounds:
1. Scotty Watkins (Kawasaki) 92 points;
2. Thad Duvall (Yamaha) 85;
3. Jimmy Jarrett (Kawasaki) 85;
4. Paul Whibley (Yamaha) 84;
5. Jordan Ashburn (Kawasaki) 68.
© Words and photo by Andy McGechan, www.BikesportNZ.com