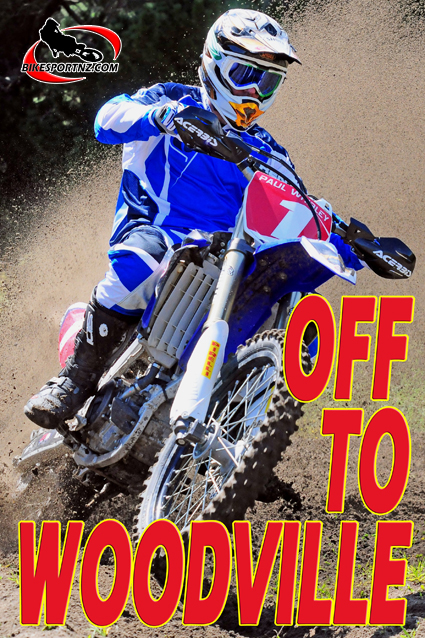 Expect to see current and former American champions at full stretch at the 49th annual Woodville Motocross GP this weekend.
Perhaps it could be said that New Zealand has its own Field of Dreams. From the Hollywood film of that name came the phrase: "Build it and they will come … "
And that's just what Palmerston North's Tim Gibbes did 49 years ago when he organised the first Woodville Motocross.
So come they did … leading riders from Sweden, Britain, the United States and Australia have raced on the rolling grass farmland circuit, at the eastern end of the Manawatu Gorge, over the past four or five decades.
Since the stand-alone event was first staged in 1961, the Woodville Motocross has grown to become the jewel in New Zealand's motocross crown.
And with more than 600 riders again booked for this weekend's 49th edition of racing, the dirt-biking extravaganza continues to rank as the country's No.1 dirt bike event.
For this year's Honda-sponsored event, more international calibre riders are coming, including a current American champion in the foirm of Pahiatua's Paul Whibley (Yamaha) (pictured above) and a former world and American champion in the form of Tauranga's Ben Townley (Kawasaki).
The River Race is always a popular feature of the event and, for this race, expect to see Whibley dominate. Whibley won the Grand National Cross-country Championships in the United States last year and he returns to defend his title immediately after the Woodville event.
It will also be Townley's last major race in New Zealand before he moves to the United States to take up his ride for the Troy Lee Designs Honda team there.
Top Australians Jay Wilson and Tye Simmonds are also coming to give a little extra international zing to this year's programme. Wilson is the world 85cc champion and Simmonds is the junior world 125cc runner-up.
Of course, Woodville has always attracted world class riders.
There was a time when Kiwi race fans were awed by the merest hint of American or European riders coming Downunder. Nowadays, it's the Kiwi racers themselves who are the glamour boys.
Over the years, New Zealand riders have watched and learned from the Woodville visitors, honed their craft and eventually summoned up the courage to adventure overseas themselves. From the 1980s onward, New Zealand motocross racers began to make inroads on the international scene.
When New Plymouth's Shayne King won the 500 world championships in 1996, the Kiwi revolution was complete.
King is a record nine-time winner at Woodville and, although he's now retired from top level racing, his young sons are expected to race on the mini track on Saturday.
King's elder brother, Hamilton-based Darryll King, also a former world championship contender and a five-time former Woodville champion, will race in the veterans' class this weekend.
In the elite classes, expect Kawasaki's Townley to be kept honest by fellow Kiwi internationals Michael Phillips (Honda), of Rotorua, Christchurch's Justin McDonald (Honda), Mount Maunganui pair Cody Cooper (Suzuki) and Mason Phillips (Kawasaki) and Tauranga's Peter Broxholme (Honda).
Racing extends over two days and caters for all ages, abilities and bike sizes and types.
© Words and photo by Andy McGechan, www.BikesportNZ.com